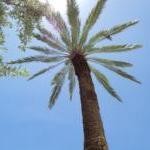 ---
Similar Content

By PalmatierMeg

Rainy season in central Cape Coral, FL, commenced Friday, May 22 at 6 p.m. with rumbling thunder and the Whoosh! of a gullywasher that dropped 2" of rain in less than an hour on our parched 0.61 acre of Paradise. That is the most rain I've seen in the past 6 months as we've been in an extended drought. We have 80% chance of rain this coming week.


By Hillizard

It's back: El Niño expected later this year, forecasters say: https://www.msn.com/en-us/weather/topstories/its-back-el-ni%C3%B1o-expected-later-this-year-forecasters-say/ar-AAyFm39
".... In the U.S., a strong El Niño can result in a stormy winter along the West Coast, a wet winter across the South and a warmer-than-average winter in the Pacific Northwest and northern Rocky Mountains... El Niño is a periodic natural warming of ocean water in the tropical Pacific that impacts weather in the U.S. and around the world. Globally, the climate pattern can bring dry conditions to Indonesia, the Philippines and Australia...In South America, Brazil can get drought, while Argentina may get more rain...."


By PalmatierMeg

TS Alberto is scheduled to wash out Memorial Day weekend here and so far has. The past 10 days have been exceptionally rainy here so my palms and other plants have shifted to growing overdrive. I can't work outdoors during frequent downpours. Yesterday when the rain briefly cut back to a drizzle I grabbed my camera to record the start of an explosion of growth.
First off, photos my three Latania species:
Lantania loddigesii (blue, left) and L. lontaroides (red, right)

Latania verschaffeltii - yellow Latan

Views of plantings on the east side of our Garden Lot

Dypsis pembana

Gaussia maya

Pritchardia remota

Foxy Lady

 


By kinzyjr

There was a significant downpour here yesterday, and weather.com reports 0.37 inches of rain.  Some of my potted plants were drenched and it was raining when I got home again today.  At least we won't have to deal with as bad a drought as we had last year at this time.


By Estlander

Hi. I'm on the FL panhandle and we get some heavy rains lasting 2 days straight sometimes. Experiencing one now as we speak actually. 
The side of the house that I recently planted a Mule palm at is quite a bit lower and is now under about 5 inches of water. 
Can Mule palms take an occasional flooding lasting for couple of days or should i replant it to a higher ground pronto?
The soil here is sandy, so should drain quickly once the rain stops.
Thanks
 
PS: The browning of the fronds is not from too much water. These are older fronds and were already like this prior to planting.