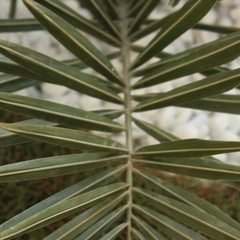 ---
Similar Content

By GMann

My drone video of Espletia species on the Paramo de Oceta, Colombia. Yes I know that Espeletia are not technically palms but they are interesting plants with a somewhat similar look to them.

Paramo de Oceta, Colombia by Drone (odysee.com)

Species in the video:

Espeletia incarna (Frailejon Blanco)
Espeletia lopezzi
Espeletia argentea (Frailejon Plateada)


By GMann

My new drone video of the endemic Palms of the Llanos Orientales (Eastern Plains) region of Colombia.

Llanos Orientales, Colombia by Drone (odysee.com)
 
Palms featured in this video are Mauritia flexuosa,  Attalea butyracea, Acrocomia aculeata, and Euterpe precatoria. 


By Cindy Adair

Here is a link to a BBC news article about the palms many of us saw at the last IPS Biennial in Colombia. 
https://www.google.com/amp/s/www.bbc.com/news/amp/world-latin-america-45901218
Submitted by IPS Director Laz Prieguez.

By caixeta

Beautiful palm , in the Botanico Garden of Bogota , know as black palm.


By Kim

Hello from Cali, Colombia. It is the evening of the Farewell Dinner, but I will take a few minutes to post some pics from the adventure. Bo (bgl) and I spent a few days in Bogotá in advance of the Biennial. We visited the Jardín Botanico de Bogotá and also went up the teleférico to the top of Montserrate to take in views of the city. The elevation of the city is 8,675 ft. (2,644 m.) and the top of the hill is 10,341 ft. (3,152 m.), a good way to acclimate for hiking at lower levels to see Ceroxylon.