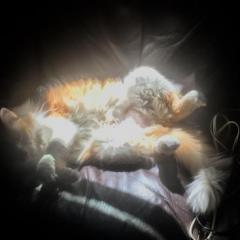 Free Caryota mitis seed!
By DoomsDave, in Freebies

---
Similar Content

By Funkthulhu

I received some seed from @DoomsDave last year and even after moving and cats and everything else, I still have two seedlings left.  They're a deep green, and seem very healthy.  
However!  In giving them a deep soak today I noticed that there are new tiny little spears coming up from the edge of the stem, not the center...  Then I did some research to find that C. mitis is a Tillering palm!  
So, now I'm a bit worried.  They're in a rather small pot right now, and they only have 3 or 4 leaves each.  How big of a pot do I need for these?  Or, more importantly, how deep to accommodate the tillering of this species?  (while we're at it, what soil composition do they prefer, as I assume I'll be repotting?) 
Cheers!



By atlantisrising

My Caryota mitis are in full fruit mode and dropping seeds daily. I know these are quite common but if someone has use for these I'll make the effort to gather them. Cleaned only to the point of assuring no floaters, you'll need to finish cleaning them. Soon I'll be able to bag the lower seed pods and have 1000's available. In bags of 100 for $10 each plus shipping. PM here please. Thanks for looking.