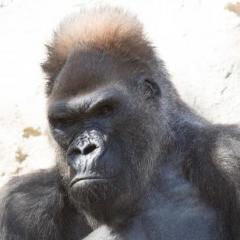 ---
Similar Content

By Tracy

It is interesting to see the diversity within a species.  I'm growing a couple of Encephalartos sclavoi.  Perhaps due to age, the older one shows very few spines on the leaflets, even though the younger one still has about a 6" caudex and it's leaflets are loaded with spines.  I hope the smaller one grows out of the spiny leaf and develops a leaf like the older one... I will get a reveal when the next flush finishes opening.  The other thing I doubt will change is that the older one opens with a colorful chocolate mocha fuzzy flush, while the younger spiny form has an attractive fuzzy green flush.  It's not hard to see which color is preferred.





By Tracy

I was out looking at the flush on one of my Cycas thouarsii x cupida, and noticed that the new flush leaflet tips had a significant number of mealybugs on them.  I immediately started thinking about the Cycas scale that has been a problem in so many areas, but fortunately not here in Southern California yet that I am aware.  I went out with the hose and blasted the new leaflets hoping to get rid of most of them, which it did.  Unfortunately some were tenacious and I could see them in a followup about 10 minutes later.  I wasn't real excited to blast it when the foliage is so soft, but felt there were few other options.  It seems that the mealybugs which don't do so well on hardened off Cycas leaves, were having a feast on the still very soft leaflets.
Two shots before blasting and one after the blasting (you can see the leaflets are a bit wilted after the hard spray).  Anyone else have an issue with this and Cycas?  I haven't seen this on my straight Cycas thouarsii nor have I had problems before with either of the Cycas thouarsii x cupida with mealybugs.





By Tracy

I transplanted an Encephalartos longifolius from my old garden to the new house about 20 months ago.  It was getting too much shade after my neighbor decided to plant a hedge on the edge of his property, so had slowed even before I transplanted it.  This is the first flush of new leaves since the transplant, and I see these black bugs on it.  I blasted it with an insecticidal soap which lists that it kills mites, aphids, and a host of other things.  Hard to tell if its killing them and they are still just stuck on or what is going on, so I took this photo last night.  Anyone able to identify the little guys (sorry, I didn't get out a macro lens and light was a bit dark when I shot this).  I know once they harden off, I'm out of trouble, but worry the leaflets will be deformed if they are sucking them dry when they are still young, soft and pliant.



By redbeard917

New flush. I just planted this a few months back, so it must be happy. There aren't many pics online, so I figured I'd add some.




By Gary -

Hi guys,
Here is a nice Dioon Mejiae that i rescued/transplanted from the Thornland's, Bali Garden Nursery back in December 2013.
I posted some pics of the flush in Pete's cycad thread, but thought it deserved it's own thread, just to show how tough these cycads can be.
It was going to be bulldozed so i arranged to dig it out by hand and found a new home in my front garden.
It is a female and is about 25 years old.