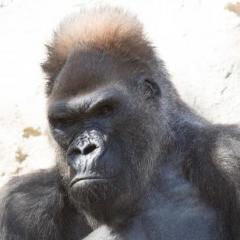 ---
Similar Content

By Mr_Marojejya

I fell in love with this palm and hope to grow it one day. I think it is a stunner. I hope it will be more widely grown one day.  It has been discovered for quite a while so I'm surprised it isn't more widely grown any ideas why? Does no one like it or something.
i find it far more attractive than D. scandens because this appears to have much wider leaflets, what do you think
If anyone grows it, would you tell your story?
(or if you have any seeds...?)
 




By Haddock

Beccariophoenix alfredii aka "Madagascar high land coconut" is a interesting palm, but it's cold hardiness hasn't been fully tested. I heard it's hardy to the lower 20s when it's young but what about mature specimens, how cold can they handle?


By Tracy

Just had the first buds open on my Cleisocentron gokusingii which I got almost 2 years ago.  It was a pre-blooming size.  Since these can bloom in various shades of blue I really didn't know what to expect when it opened, but I'm very happy with the color on it.  Small flowers but when a clump of them open it really is beautiful!  Anyone else growing this orchid that can share their bloom colors?





By Anne-Tahina Metz

Tahina spectabilis
 
Hi all !  
I was very surprised when Kim reached me to let me know about this fundraiser ! I am so glad and happy about this initiative ! It brought me back to so many memories from the discovery.
It was such an exciting thing to be part of ! Of course I was just a kid and didn't measure the importance of it but now I realise how exceptional it is to have a tree named after me.
I remember the whole thing from the picnic, to my Dad coming home one day telling us that Bruno had posted it on PalmTalk and everyone was going ballistic over it !
I remember all the times we went to the site to see the inflorescence and how it evolved. We went to pick up the seeds and, in our garage, counted them and packed them to be shipped.
My dad really wanted me to be as involved as I could in this discovery and I will never thank him enough for that.
I remember Dr Dransfield's visit, I remember seeing the excitement in his eyes when he first say the palm tree, it was like Christmas morning for him.
If you have any question, please feel free to ask them, I will do my best to answer them  
 
I thank all the PalmTalk community for it's generosity and for not forgetting about the Tahina. You guys are amazing !! 
 
lots of love 
 
Tahina Metz
 
see attachent a picture of me climbing a Tahina back in 2008



By Tracy

I acquired this orchid prior to moving into my current home which is why I know it was at least 6 years ago that I bought it.  It has been a decent grower and the original plant has turned into 3 mountings in different areas in my garden.  Despite the plant growing fine, it never has flowered in those years.  About a week ago I noticed two unopened blossoms so I started checking on it daily.  Yesterday morning the first flower finally opened.  It didn't disappoint last night either with the fragrance noticeable from even just one open flower.  Thus far this orchid has required the most patience to get a bloom of any that I have grown.  I have a few others which I have had for a couple of years less that still haven't bloomed yet, so it may only hold the record temporarily.  Obviously I'm hoping it retains its record for my garden, as I want the others to bloom!