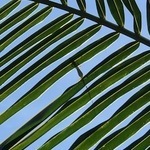 ---
Similar Content

By Shihro

Hey everyone,
I recently became very interested in coconut palms, and found my way to this forum, where I've found the highest quantity of quality palm tree growing knowledge! There seems to be a lot of knowledgeable people with great dreams (and successes) in growing beautiful palms in sometimes incompatible environments, and I think it's awesome!
All that being said, just in theory and as a thought provoking question, do you all think it could be possible to grow a coconut palm in a greenhouse?
Imagine you were in a location that obtained enough sunlight throughout the year to sustain them, were able to provide the proper environment for it, but just had too cold of a winter. Would you simply be able to make proper conditions for one by growing it in a greenhouse? This is assuming you have the space to fit it, as I've heard Fiji dwarf coconut palms are actually quite small for a coconut palm (correct me if I'm wrong). If you had all of that, would you be able to keep it happy and healthy enough to produce quality coconuts? This is also taking into account that space, funds, proper pollination, and any other limitations outside of climate are out of the picture, since it's just a theoretical question.
This is all in theory, as I know this is both very inefficient and difficult to do, but I have seen no straight examples of it (most likely for these very reasons), and was just curious if ya'll think it could be done.
Thanks again for being a great community! I'm glad to be a part of it.