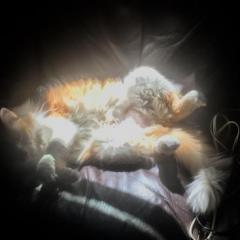 ---
Similar Content

By JenRiot321

Hi! I've been hoping to get a caryota gigas/obtusa for quite a while but I haven't been able to make it happen. I would love to get a smallish tree up to about a 10 gallon but a seedling or two or fresh seed would make me just as happy! 
 
If you have anything that you're looking to sell, please let me know!
 
I'm willing to drive within about 45ish minutes from San Diego (basically anywhere within the county or just north) or pay to ship here. Whatever is easiest for you! 
 
This is has been a dream species for me ever since I became interested in palms, and despite the fact that they're not that uncommon, especially down here, I just can't get my hands one one and that makes me sad to no end. 
 
Thanks for checking this out! I hope to hear from you! 
 
Jen


By Matt in OC

Pickup only. First come, first served. Might be open to trades or offers. Thanks for looking!
Buretiokentia koghiensis 15 gal.  $60
C. mitis variegated 15 gal. $60
C. alba 5 gal. $20
Dypsis marojejyi 1 gal. $75
D. rosea 1 gal. $20
D. saintelucei dwarf 5 gal. $50
P. blue moon 15 gal. $50
 


By PalmatierMeg

On one corner of my garden lot I have a clumping Caryota, i.e., fishtail palm, that has its tallest stem (15') producing seeds. I bought the palm as a clearance plant at a local BB store. All the label said was "fishtail." I planted in the corner to block the view of a nearby stoplight and part of a walled electrical substation to the southwest. Along with dwarf buddha belly bamboo on each side, this palm does its job admirably.
Obviously it is not one of the monster Caryotas. Can anyone tell me what species it is? See photos below
Caryota sp ???

 
 


By DoomsDave

I've got a bunch of Dracena draco I want to rehome. All grown from locally acquired seed. Local pickup only, can't ship, alas.
The Shoe is an American size 13, 12.5" (32 CM) long, not included.
Shoot me a PM (Private message) if interested.

 
 
 


By Tracy

The new flush on the Cycas thouarsii x cupida was a little longer that I expected, while the Caryota is holding almost all its fronds, including the one right over the Cycas.  I know everyone says "don't remove green" from palms.  I also know that the Cycas will appreciate more sun, and I can't even see the top sides of the leaflets on the Cycas now.  The Caryota has plenty of other leaves above, and is a vigorous grower.  It shows no signs that this frond or the one immediate below it (the two lowest its holding) will be turning brown and prepared to drop on their own, any time soon. 
I also considered where to post this, and decided to favor the "tropical plants other than palms" page rather than the palm page, since the offense would be to the palm, and the protected plant is the non-palm.  So what would you do, follow the common wisdom of leaving everything on the palm, or not stress and remove the offending frond?  To trim... or not to trim?  That is my question.