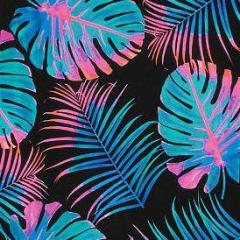 ---
Similar Content

By Eric in Orlando

I came across this nice sized Corypha utan on Saturday. It is growing in Rockledge (just south of Cocoa) in a yard facing the western shore of the Indian River lagoon. It has some cold damage but I think more of the damage maybe from wind/salt spray from Hurricane Irma. There are Adonidia/Cocos/Hyophorbe/Veitchia nearby with minimal damage. A Livistona decora is to the right for scale.


By GoatLockerGuns

A few pictures of some of the palms at Moody Gardens on Galveston Island, Texas that I took over Thanksgiving last November.  Sabal mauritiiformis, Acoelorraphe wrightii, and Saribus rotundifolia I believe are in pictures 1, 4, and 2 (or at least that is what they were labeled); not sure about the one in picture 3.






By doranakandawatta

In our intercontinental PRA last week ( see Ohana Nui subforum) in Peradeniya botanic gardens I noticed thanks to Ahamed this palm and wonder which species it can be? Corypha utan?
Strangely I don't remember having seen this tree in the previous visits!


 
 


By doranakandawatta

As you could see in older posts (in travel logs sub-forum) I think I saw a Sabal mauritiiformis along the Badulla-Bandarawella road. Am I wrong?

last august:



By The Steve

I haven't been able to find much on growing the more massive fan palms (mostly Borassus and Corypha) in Mediterranean climates.  Many know of the Corypha in Bird Rock, San Diego, but does anyone know of other attempts.  There's a big Borassus at the Zoo, and it's thriving.  Here's some updated pics.  I germinated a few C. utan in the Spring, and they are already pushing their fourth leaf.  Faster than all of my other seedlings.  Soon, I'll probably plant one.