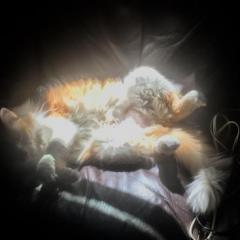 ---
Similar Content

By Tracy

Sometimes we plant a clumping palm and for whatever reason only one stem survives.  In this case it was a Dypsis onilahensis which I kept in a pot forever and became root bound.  At one point it had 3 stems but two died before I finally got around to planting it in the ground after several years in the same 3 gallon pot.  It does make for a nice solitary palm for a small space though.  It's not the only clumper I've abused and ended up with just one trunk.  Anyone else guilty of my sin?



By Tracy

Tooty fruity fallin' in my garden.  Dypsis onilahensis hybrid and last photo of a Dypsis heteromorpha.  I have no idea if any of these are viable seeds.  What is fruiting in your garden right now?






By Jonathan Haycock

My fathers Trachycarpus takagii (T. wagnerianus x T. fortunei F1) flowered for the first time this year (female). He pollinated it with Trachycarpus wagnerianus and seeds appear to be developing. 
Hoping the resultant backcross (T. takagii x T. wagnerianus) will stiffen the leaves further (more wind resistance) without significantly reducing leaf size.
My father and I had a little chuckle at the irony because he was the first out of the two of us to produce a cross. I emigrated to Australia in 2019 to follow my dream to grow a wider variety of palms and create hybrids, yet my father (who's not that interested in them) beat me to the punch in the UK.  






By rhallford826

Hey ya'll,
I have several Kentiopsis oliviformis available in 9" band size, $15 each (minimum 2), plus shipping, US mainland only. Send PM or text me if interested 805-813-3999, thanks for looking! =)




By PalmatierMeg

I've heard that Dypsis baronii - like many Dypsis species - cannot tolerate SFL sweltering summers. But I don't think I've seen flat-out statements from Dypsis experts that it can't. Will somebody please confirm whether that is the case?
I ask because I've been taken with the black petiole form of D. baronii and would love to try it, but not if I would be sentencing it to a certain death sentence.