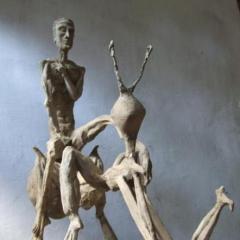 ---
Similar Content

By PalmatierMeg

I have many palms. Most of them are very happy palms because I love them and we treat them well. In turn, they reward us with bountiful crops of seeds. I've learned there is scant interest in seeds of very tropical palms, esp. "common" ones that grow fast and get large no matter how beautiful they are. Today we got out the pole saw to stop these palms from burying us alive in seeds. We ended up with the pile of aborted infructescenses you see in the photos. Sad, I know, but necessary.
For anyone interested, that pile includes the following species as I can best remember:
Adonidia merrillii
Veitchia joannis
Veitchia spiralis
Veitchia winin
Carpentaria acuminata
Dypsis pembana
Coccothrinax sp
Archonotophoenix tuckeri
Archonotophoenix maxima
Ptychosperma elegans



By SilverDragon

I love animals, but even at the zoo, plants will always catch my eye first



By SilverDragon

It pains me to know that who ever buys these will probably throw them out when they die in the fall and winter...unless they somehow have space indoors??



By SilverDragon

Hey guys. For the past few months my Washingtonian adonidia have been growing quite happily. I'm just wondering if I should move them up to slightly larger pots now?



By doranakandawatta

this sparted with seeds in 2012-2013.
2 palms of actinorhytis callaparia
1 palm of Rhopaloblaste ceramica (a seed of Singapore).