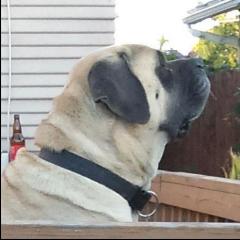 ---
Similar Content

By PalmTreeDude

Since I'm at the beach, there are a ton of Sabal minor around and they are absolutely loaded with unripe seed. If I were to take off one of the stalks from the base, do you think the seed would ripen all of the way, or is it too early to be doing that? 
 



By LasPalmerasDeMaryland

Sabal 'Louisiana' #1
This little guy is growing slowly but surely. The spear in the middle is starting to make itself more prominent. 



By Joe NC

I purchased this a few years ago as a Brazoria from a nursery that had many kinds of Sabal (ecotypes of palmetto & minor, green uresana, and brazoria) all mostly strap leaf in 3 gallon, not labeled but separated into groups.  I was directed to the Brazoria, picked one up and was on my way.
Now a few years later and my plant has palmate leaves, I'm thinking maybe I grabbed one of the minors that got accidentally placed with the Brazoria?
I think they maybe had Louisiana and some eastern nc giant type?  I don't remember exactly  but here is my palm.

It usually holds 6ish leaves (most were shredded or crushed in hurricane last year), they are not very costapalmate, and is deeply split into a "v" shape
Looks mostly like the rest of my minors at this point, except maybe the petioles are slightly thinner?
Just curious because the last palm I purchased as an "x texensis" (I assumed meant brazoria) turned out to grow like a weed and has 8 feet of trunk now.  I'm guessing it's a mexicana or palmetto, but is not a Brazoria for sure.


By RJ

Are Sabal guatemalensis and Sabal mexicana the same palm? I want to add some especially after seeing these in this thread:
 
 
These look great! Big robust palms more so then the common petite in comparison S. Palmeto I have by the hundreds around me. 



By Shiveringtropicals

I got these seeds from Rarepalmseeds a couple of months ago and they have finaly began sprouting.
Anyone confirmed if they are as cold tolerant as rps says? on the site they where supposed to be able to take -22°C / -8°F but that could be in dry climates only.
The only palm i have germinated before was Washingtonia robusta but for me most of them died during winter at -6°C 21°F.
We can get fairly wet winters here so any advice or tips would be greatly appreciated. Has anyone else germinated these or similar varieties what were your results?