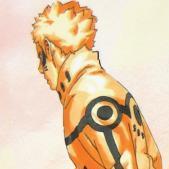 ---
Similar Content

By GeorgiaPalms

Hello all,
While browsing the web I happened across an interesting website:
http://home.windstream.net/hbrahea333/
The page features many cold hardy palms being grown in North GA. The winter page states the palms were covered when the palms were younger but once larger receive no winter protection.
Does anyone know who has grown these palms or have any more information on the palms and how they are nowadays?
 
Thanks!


By GaDawg

Took a brief walk in the woods today with the family. 
For some reason, I can only load one picture. 



By jb1336

I recently last year received seeds of Albizia coreana (or kalkora) from a university in North Carolina. The Albizia species is reportedly "rare" but I think they're just rare in cultivation, but I could be wrong.  Here are photos on the internet of the prince ear tree (왕자 귀 트리) which aren't my photos but show a good representation of the species.






By GoatLockerGuns

I believe this is a picture of a Butia that I took in the City of Poti, Georgia (the Republic of; not the State of) back in 2008.  Can anyone confirm if it is, in fact, a Butia; and if so, what species?  The dark green color of this palm really intrigued me and I had to take a shot.
 
Any assistance you can provide in identifying this palm would be greatly appreciated.
 
Rich



By Alicehunter2000

I'm calling out Tom GA to provide more photographic evidence of this palms existence. Much like the BigFoot of the Northwest, or the Loch Ness Monster; Sabal causiarum 'Lisa' seems like it might be a hoax to lure tourists to the Bamboo Farm in Georgia. Just like those 'monsters', all we have is one grainy photo as "proof" of this Monster Palm's existence. Here it is.........



So is it real....or an elaborate prank?