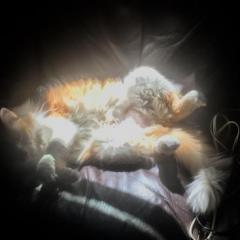 Free Dypsis lanceolata seed
By DoomsDave, in Freebies

---
Similar Content

By Marius

Hi Everyone. Which of the following Dypsis is the cold hardiest if any?  I'd really like to try Dypsis and the following ones are available from a grower:
 Dypsis ampasindave 5 l 30 -40 cm  
 Dypsis cabadea  in 5 l bags                              +- 2 m                    
 Dypsis Carl Smithii  in 0.5 l bags                      +-0.4 m            
 Dypsis lanceolata   in 5 l bags                          1.8 m                   
Dypsis lutescens  Bamboo palm in 5 l bags   +- 0.5 m             
Dypsis dark mealy bug    in 5 l bags              30 cm                     
 Dypsis lucubensis   in 10 l bags                        +- 1.6 m          
  Dypsis leptochilos  (teddy bear palm)   in 20 l bags  + - 1.9 m        
  Dypsis pembanum  in 5 l bags                          +- 1.8 m           
   Dypsis  robusta     in 5 l bags


By Tracy

I don't even remember now, at which So Cal Palm Society meeting auction I bought this Dypsis.  I do recall it was solitary and probably no more than a 1 gallon when purchased.  I dropped it in a shaded spot under a Burretiokentia hapala, probably anticipating it would be a smaller gauge trunk and continue taking advantage of the Burretiokentia's shade.  It has since produced one new subterranean offset from the main trunk.  Any thoughts on which fine leafed Dypsis this is?  Markings on the trunk should be a clue.






By Tracy

Summer should mean things in bloom.  Some Dypsis inflorescence in my garden with and without flowers starting with a Dypsis onilahensis hybrid.  Share yours!




By PalmTreeDude

I just bought my first Dypsis lutescens (clump) at a local nursery to use as a potted plant. What are some things I should know about these? How fast do these grow? I saw some big ones in the nursery that had full sized trunks. Would it be possible to separate some of the smaller ones from the edge of the clump without hurting the others? 



By PalmatierMeg

I confess I haven't been tending to my garden duties as diligently as I should but that's for a good cause. Two weeks ago my son and daughter-in-law, who work in the local health system, asked if I would be willing to sew them masks and hats to wear at work. Homemade PPEs aren't certified against coronavirus but hospitals and medical staff around here are desperate for any protection. How could I refuse? So, I dusted off my mother's 70-year-old plus Singer Featherweight sewing machine and my 30-year-old serger, obtained patterns and fabric and went to work. Visual impairment doesn't make sewing easy but I've managed to churn out enough masks and hats to make my children ecstatic. But all that stitching meant I haven't been able to weed, repot or take new photos.
But being quarantined in the house means I have time to dig through all the photos I've taken in the 12+ years I've been with IPS and PalmTalk. That blast from the past goes all the way back to April 2008 after I joined PalmTalk (in Jan.) then attended my first Extravaganza at Jeff Searle's palm garden of Eden circa April. I had forgotten how bare my yard was back then. And that the palms I eagerly bought were destined to be wiped out in the winter(s) of 2010. Still, they live on in photos.
My Caribbean Garden in front of the house was most developed at that time. We received sewer service in 2006 but before that the holding tank prevented a lot of digging and planting.
View of Caribbean Garden looking west.

I had planted several Coccothrinax spissa and sp seedlings away from the holding tank around 2006.

My first success at seed germination: Sabal palmetto I found down the street.

I decided to turn my south-facing, waterfront back yard into a jungle (which would be mostly destroyed in the winters of 2010). I already had a ready-made canopy for tropical palm seedlings in the form of 7 large queen palms planted overlooking the Isabelle Canal by a local nursery in 1993 - queens were the landscape-palms-de-rigueur during the 90s). But they served their purpose until fusarium wilt wiped them out in 2014/2015.

Bench planter with Chamaedorea cataractarum

Dypsis crinita

Areca concinna - one of my all time favorite palms since I bought this one from Jeff Searle in 2008. I babied it for nearly two years until it met its Waterloo in the record freeze of Jan. 2010 even though we tried all means of protection to save it.

Areca concinna and queens

Areca concinna and me

Finally, a photo of the newbie me peppering Jeff Searle with palm questions in 2008. He will likely never forgive me.