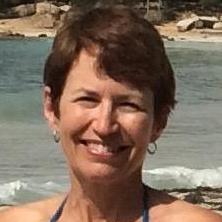 ---
Similar Content

By PalmatierMeg

Today I started my semi-annual check-ups for the potted Chamaedorea tuerckheimii that live under deep canopy in my jungle. These rare little palms have a reputation for being difficult to grow and I can attest that an unhappy Cham tuerck soon becomes a dead one. I lost a medium sized plant earlier this year and still don't know why. What I have learned by trial and error is that these little guys want a minimum of attention and resent being treated a ego-enhancing eye candy. I keep mine under deep canopy outdoors esp. in summer as they resent FL swelter. I check on them every few weeks but bring them out in spring and fall for checkups, fertilization and treatments for insects and spider mites - they are spider mite magnets. 
The plants in the photos have been hosed off, topped off, fertilized and drenched with Merit. They await their miticide spray before returning to the jungle to rest before next summer. The largest two came from Dale Holton as 1g circa 2009. One of them is flowering (no chance of seeds as they are dioecious and their insect pollinator doesn't exist in the US). Two 1g came from Scott Cohen several years ago. The 5 smallest plants I germinated from seeds. I haven't found viable seeds for years.
Chamaedorea tuerckheimii, Cape Coral, FL 2019



By PalmatierMeg

I haven't posted this topic for the past 18 months, mainly because I was bummed after I lost two of my 5 Chamaedorea tuerckheimii after I repotted them. It would be tempting to leave them in their pots forever but the potting mix eventually breaks down and causes major problems. Even though I was careful as possible, two of my medium palms developed damping-off-like infections that were ultimately fatal. This palm is notoriously tricky to grow and exists in one of two states: healthy or dead. I'm amazed I still have my largest Cham tuerck, purchased from Dale Holton in 2011. What is the secret to growing them? I truly don't know but have a few thoughts.
First, I keep them in pots, not in the ground. My alkaline calcareous soil is dreadful and I don't dare risk planting such expensive palms. I also don't know if nematodes are a problem here. Second, I keep them outdoors year round (I don't keep houseplants at all) on plastic shelf units deep under canopy in my jungle - deep shade, little to no sun. They love high humidity and warmth but are not fond of FL's hot summer days and sweltering nights. But deep under canopy in my jungle, temps can be 10-15 degrees cooler than ambient temps. Now that cooler weather is here they will be much happier and less stressed as long as I make sure the irrigation waters them. The downside is they are out of sight and not on display as eye candy but I am willing to make that tradeoff. I check on them every week or so but otherwise leave them alone. I believe fussing and fretting over them would cause more harm than good.
Otherwise, I give them full checkups every spring and fall. Today I showered them, trimmed their leaves. flushed their pots with distilled water to wash away accumulated salts, drenched soil with imidacloprid insecticide, fertilized them with time release pellets and sprayed them for spider mites (alternately with Ardent or Floramite). Cham tuercks are spider mite magnets and typical insecticides don't kill mites. This summer has been particularly intense and they show a bit of stress.
Then I took the following photos. Since I lost 2 of my 5 palms 18 months ago, I have managed to obtain small ones from Floribunda and Scott Cohen. I also managed to germinate 6 of 10 seeds I got from RPS. Now if I can get them all to survive. Growing this palm is a marathon, not a sprint.
Chamaedorea tuerckheimii, Cape Coral, FL, Fall 2018



By PalmatierMeg

For several years I posted photos of my 5 potted Chamaedorea tuerckheimii that I took every spring and fall when I gave them their semi-annual checkups and fertilization. Normally I keep them in shade in my back yard jungle where I can look in on them but otherwise let them commune with Nature. I've learned that these are palms that hate to be toyed with, worried over or put on display - they grow for me on their terms only. I'm fine with that. However, in fall 2016 I knew they need to be repotted (2-3 years in one pot is enough). I approach repotting with surgical care & precision but this time the two smallest palms took issue with my actions. Both went into decline and died within a few months. I was so bummed I took no photos last year.
I've had no luck germinating seeds but I decided to bite the bullet and ordered 4 seedlings from Floribunda. So far those are doing great for me. Then last fall I bought 2 1g from Scott Cohen. I just finished my spring checkup on my 9 Cham tuercks and took the following photos today. I estimate the largest, bought from Dale Holten in 2011, to be 22-24" tall. The second & third tallest are 15-18" tall.
Chamaedorea tuerckheimii x9



By PalmatierMeg

I have 5 Chamaedorea tuerckheimii I collected between 5-6 years ago. They are now 15-18" and flowering. Unfortunately, they are pollinated by a tiny wasp that does not exist in the US so I have no chance for seeds. They stay in deep shade almost all year but every spring and fall I pull them out of their cozy grotto for checkups, fertilization, treatment with a miticide and imadacloprid. This fall I repotted them after several years in the same mix. I also document their progress in semi-annual photos that I post here. These are probably my favorite palms and I hope to keep them with me into the future. Enjoy
Chamaedorea tuerckheimii x5
Largest palm

Mottled leaves


By Pal Meir

Please post your experiences with growing Chamaedorea tuerckheimii in pots, your comments to soil mix, watering, light requirement, humidity, growth rate, fertilizing, deficiencies, pests, etc.
Though I don't have much experience with this species yet I'll start with my seedlings just germinated in 2015 during last autumn. The seedlings are in 8x9cm clay pots, the soil "mix" is 100% pine bark 2-8mm (only in one case mixed with a bit coir Kokohum®). As the seedlings are still very tiny I water only a bit, until water comes out of the draining hole. The water I'm using is carbonate free, acidic from a fountain in SW Germany (Odenwald). The palms stand on a desk in a living room, get some dimmed light from a window and a halogen reading lamp.