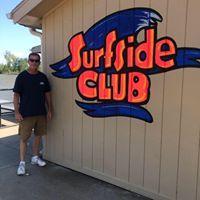 ---
Similar Content

By eevans

I have a large Mule that has been in the ground in its current location since 2016 (see https://www.palmtalk.org/forum/index.php?/topic/48668-moving-a-mule/). 
It has been growing very quickly and robustly since then, with no indications of any problems that I have seen.  Yesterday I noticed that the newest leaf spear emerging is completely dead and dry (see picture).  The next-oldest leaf to its right appears OK as far as I can tell, though it has not fully emerged yet.
This is obviously not from cold damage, given that it is now October and we did not even have a real freeze last winter.  Our early summer was slightly rainier than usual, but nothing extreme.
I'm a little depressed about this, since it has been doing so well for the past 4 years.  I previously had a large Pindo in the same spot for almost 20 years. That one died after initially showing a similar symptom - the newest leaves all emerged dead.  Eventually the whole palm died from the youngest to the oldest leaves, and the trunk decayed into a foul-smelling wet mess. 
I'm completely stumped about what might have caused this, and whether there is anything I could or should do to save the palm at this point.
Any suggestions would be much appreciated.



By xoRudy

Quick question about my Mule Palm. So far its been growing great here in the desert, other than a few burnt fronds this summer. Its been putting out a new frond for a while now and I walked out this morning to the Palm looking like this. Is it normal that my new frond is too weak to hold itself up that it just falls over. The frond looks healthy and green. Or is there something wrong with the palms development? I've seen a few Mule Palms at home depot with the same "issue". Thank you. 
 
Rudy
Maricopa, AZ





By Matthew92

Was driving through an established neighborhood in the Dr. Phillips suburb of Orlando and found this drop-dead gorgeous mule palm. One of the things I like about it is that the leaves are perfectly flat and not twisted as seen with many other mules.






By xvang01

Can anyone help me id's this palm.?Blue/green leaves and not armed so doesn't seem to be Butia or Jubaea or Mule palm. Anyone??




 



By Sanips

I've obtained a double seeding with this mule palm seed but one of them look like it's developing two different plumules. What do you think?