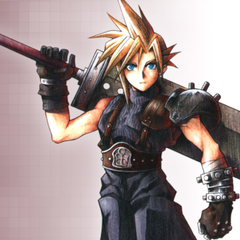 ---
Similar Content

By Yunder Wækraus

At minute 13:43 there appears to be the fallen fronds of a royal palm. I saw nothing like that throughout the gentleman's walk through the swamp until that point. Does anyone have any idea where this might be?
 


By AZ_Palm_Guy

Hello everyone, 
I was hoping to obtain some opinions/advice on figuring out what is currently happening to a date palm pup I planted awhile back. In the last couple of weeks I've noticed that the leaflets have started to yellow then brown and it has started to travel down the fronds slowly. In some spots it has stopped completely and just has dried up. All the new growth inside is still very green and looks normal. The soil I have is clay but I did my best to amend it with garden soil for palm trees and I live in AZ. Temperatures for the last couple of weeks have been between 85-100°F. The drainage is not bad but it is not great. I water it about twice every week with a slow drip. Any ideas on what could be causing this? Water stress? Nutrition deficiency? Disease? Any feedback would be appreciated.






By Mr.Piriyakul

Hey everyone, 
I know I pretty back to back, but I just trimmed my coonties because I think scale is starting to die back from a months long battle with the pests. I sprayed neem and scale specific oils for a month, daily.  The plant was still healthy and a hard cortex gave me some hope for a bounce back. I picked scale from the cortex with my girlfriend. I hope you can give me advice on if the scale will die back and leave totally with continued treatment, plus ground coffee. I know its not proven but why not try. Will the flush come back ? Did I do a dumb thing? 


By Mr.Piriyakul

Hello People,
I posted this already on palms in pots but some people directed me here for more help. I just want to know if My En Lehmannii will say blue in South Florida. If the rain is to much can I just being them in and out side as needed to keep the blue? These are my questions. Plus I have this Dioon Spinulosa pup with roots. The leaves on it are from a old flush before I bought it (so I am told), Will new flush come in July/ Juneish? I know I wait but I am curious and new to cycads.  Thanks everyone


By Mr.Piriyakul

Hey everyone,
I need some advice about my En. Lehmannii. Have it in a good mix of soil and a tall 5 gallon plastic black pot with 60% or more of perlite and 30% cactus and palm potting mix and garden mix from Lowes. I just want to know if my New plant will Thrive! It is in a spot where the morning sun continues until 3pm with some afternoon sun here and there. My back yard has dogs but they do not eat plants. So my dog and plant are safe. Could any one tell me if I'm doing right by the plant and if it will turn green. I will bring in the plant in heavy storms if possible. I just want my plant to grow and be happy for years. Plus I have a dioon spinulosum  pup with roots in a similar type of soil just more organic 50/50.  Let me know if they look good or not. Please thank you. Its my first time on a forum.