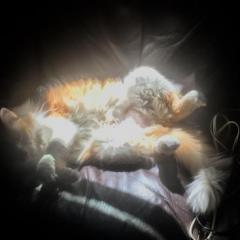 FREE Trithrinax acanthacoma/brasiliensis seeds
By DoomsDave, in Freebies

---
Similar Content

By DoomsDave

After a year or two hiatus my big Trithrinax acanthacoma aka brasilinebsis aka Spinal Tap Palm, is looking to make babies again.
A while back I gave away a bunch of seeds; anyone have any luck getting them to grow? If so show us!
And show us your own nifty Trithrinax!



By Marius

A recently completed addition to my garden in Bloemfontein.  I planted three Trithrinax campestris & a Livistona decora.  I'll add ground cover etc later.
 
 


By Marius

Hi Everyone
Can anyone please assist with identifying this palm.  I suspect it is Trithrinax  schizophylla.
 





By Mostapha

Anyone having an abundance of seeds they are looking to share some of, please keep me in mind. I'm willing to cover shipping. Let me know what you have. Thanks ,Mark


By DoomsDave

Here's my big Trithrinax acanthacoma blooming for the 2017 crop of seed.