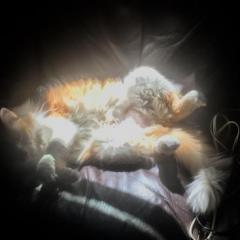 ---
Similar Content

By Ernest

Hello, 
For you my new palm is a livistona or a brahea edulis?
Make the difference is hard for young palm. What is the main detail ?
Thank you .




By Otowa green

Show me your brahea palm


By Arecaceae78743

Yesterday I was on a trip to Dallas and on the way up I spotted some sort of Washingtonia behind a Hooters of all places just of the 35 in Waco. I didn't have time to snap a picture, but sure-enough it was pushing green that was visible from the highway. 
I believe it's a Robusta Hybrid from looking at google maps past years, but you make your own analysis 
https://www.google.com/maps/@31.510344,-97.1422238,3a,75y,312.74h,91.55t/data=!3m6!1e1!3m4!1s-rdviw3CVORwxs_MRJTvlA!2e0!7i16384!8i8192
 
Oh and there where also some W.filiferas and CIDPs that recovered nicely at Quality Inn & Suites Near University 
 
 
Blurry picture on the way back  



By Coasta

Hello all! 
 
Looking on details about growing brahea armata in arizona, Phoenix area. 
Can they really take full sun here? 
How many leaves do they only put out a few leaves a year like ravenea xerophyla or are they faster? 
What are some characteristics to look for in a 10 gallon plant to get the best color.
If they are blue/silver as they get bigger do new leaves not have as much of the wax to keep the color? 
Thanks so much for the info!