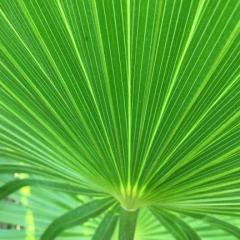 ---
Similar Content

By PalmatierMeg

Saw this article in the news this morning. Haven't read it yet but am already shivering. If there is any good in this news, it's that the vortex won't arrive until mid-February. Maybe the effects won't be as severe by then.
polar-vortex-may-be-on-the-horizon-scientists-warn
Note: I'm reading article now. Polar vortex to start end of Dec. and inflict "one of the harshest winters in years." Yikes! I remember the last one not too many years back.


By IHB1979

I wanted to continue Ray's, Potential for Florida Freeze in January thread. It's a new month but we still have several more weeks of possible cold weather. 
About ten days out but I saw this model for Thursday, February 11. Lots of cold air pouring down to the Gulf and Florida.



By WestCoastGal

Watching CBS Evening News tonight and really sorry to hear that a Polar Vortex is due to head down the Midwest real soon and into the south. They said they are expecting it to last several days before retreating back into Canada. Hope the heads up allows you to make plans. Yikes it's only early November.


By bubba

The Polar Vortex transmigrated from the West coast to the East coast and the numbers tell the story:

Phoenix, Az.
Maximum Median Minimum
81F 60F 39F
Heating Cooling Growing
151 4 295

Brownsville, Tx.
M M M
84F 58F 32F
H C G
233 21 272

Miami, Fl.
M M M
85F 68F 46F
H C G
55 152 551

Honolulu, Ha.
M M M
82F 73F 61F
H C G
0 246 691

Los Angeles, Ca.
M M M
85F 63F 44F
H C G
93 17 369

How about them apples?




By empireo22

Here is what my potted noni looks like after the cold front and seeing 40 degrees (4 c) one night and 43 (6 c) the next. The fruit stayed but lost a lot of leaves and major foliage burn.