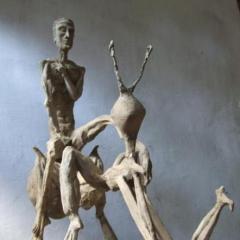 ---
Similar Content

By Cindy Adair

On PT I see all the stunning photos and descriptions of past and future travel with the International Palm Society. 
Here's the group of us on the unforgettable Sarawak, Borneo pre tour in 2016.

I recall times I almost did not sign up due to time, family and work constraints and costs involved.
However every time it is only the trips I missed that I regret.
And the friendships I have made across the world are at least as important as the sights and experiences.
I took my first IPS trip using hoarded airline points through a country I had to find on a map (Qatar) to a place of my dreams (Thailand) in 2012, based primarily on comments by Palm Talk users I had never met.
I am asking all of you now who have traveled anywhere on an IPS sponsored trip to post why you loved your trip(s). 
Photos always welcome, but not required. 


By doranakandawatta

Can you name the species you can see on this picture?
How many palms?

 
 


By doranakandawatta

I wonder if IPS Biennal visitors will post some pics of their palmy journey. ( It seems to me I have seen very few)
in Singapore Botanic Gardens I noticed these Areca Vestiaria... Nice bench 



By doranakandawatta

Are these palms Livistona? Can you tell which species? Thanks



By doranakandawatta

"Palms" december 2015 explains that this hybrid between H lagenicaulis and H. verschaffeltii is also called the DSpattel Palm or Sherry Bottle Palm.
Here the palms in december 2012:
Did IPS Biennal participants visit this garden ?