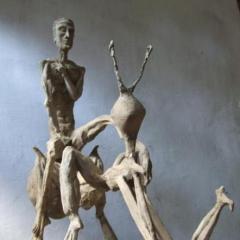 ---
Similar Content

By Dimimelbourne

I just wanted to share some excitement with all of you. I just purchased an areca vestiaria online. Arrived beautifully with a brand new spear already emerging. I believe it's a red form and I can't wait to see some stilt roots on it.
 I would love to see some of yours and would gladly hear any advice you can give me.
For the time being, I have it by a large frosted west facing window indoors as well as some overhead LED lighting. I have a lipstick palm which seems to be happy there too. 
I'm going to keep it inside for the most part as my climate is far from tropical but I plan on taking it outside whenever the weather is willing.





By Cindy Adair

On PT I see all the stunning photos and descriptions of past and future travel with the International Palm Society. 
Here's the group of us on the unforgettable Sarawak, Borneo pre tour in 2016.

I recall times I almost did not sign up due to time, family and work constraints and costs involved.
However every time it is only the trips I missed that I regret.
And the friendships I have made across the world are at least as important as the sights and experiences.
I took my first IPS trip using hoarded airline points through a country I had to find on a map (Qatar) to a place of my dreams (Thailand) in 2012, based primarily on comments by Palm Talk users I had never met.
I am asking all of you now who have traveled anywhere on an IPS sponsored trip to post why you loved your trip(s). 
Photos always welcome, but not required. 


By tjwalters

Looking to trade a few fresh Chamaedorea adscendens seed for a few Areca vestiaria seed.  Anyone interested?
-t


By tjwalters

A few pictures of a potted Areca vestiaria at the U.S. Botanic Garden in Washington, D.C.  These are from 2013, so not sure whether they are still there.  Gotta love these!




By Hillizard

I got this Areca vestiaria years ago as a germinated seed from RPS. It's the only one of a group that's thrived. It's always been indoors in a room that only gets morning light/heat (i.e., my sunroom faces east). Some of the offshoots from the main stem declined and I've had to spray for scale now and then, but otherwise it's done OK under a relatively low-humidity, shady, highly variable temperature regime. It's my suspicion, beyond mere acclimation, that success with certain palm genera under less than ideal [challenging?] growing conditions may be dependent on the specific genetics of an individual palm.