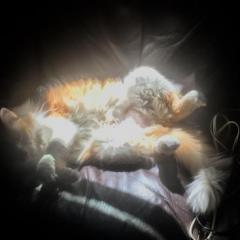 FREE Franken Brahea seeds
By DoomsDave, in Freebies

---
Similar Content

By Patrick

Hello Palmtalkers,
 
Keith got me thinking with his post...
 
I Have a L. decora that has fruited and the seeds are ripe. This is the first year it has fruited and it's very exciting. The fruits are just starting to fall off the tree. I was curious if anyone wanted some? I have many.
 
Send me a PM and leave a note here as well. I will cut the seeds down in a few days and dole them out. If you want to send a buck or two for postage, cool- but let me get them mailed out first, I have Paypal. If you don't want to send a buck or two no worries. Thanks.


By DoomsDave

Whoo hoo wee! 
Just got a whole bunch of Dypsis lanceolata seeds!
If you want some, PM me with your address and I'll send them to you, anywhere on Earth except Morocco.
Please put "free lanceolata seeds" or similar in the message line.
You may know the drill already. PM me for any  questions.



By DoomsDave

Everyone:
A good friend of mine gave me the seed yield from his mature Dypsis plumosa, and I'd like to share them with you.
Here's a picture of my mature specimen, which unfortunately had a very small yield this year:



By DoomsDave

I recall a  thread we had a while back by one of our PTers who thought about Chinese elms.
Here in La Habra, our "urban foresters" have used them a lot and I wish they'd use palms instead.
Those pictured below are the most common street tree configuration. They rather remind me of aerially inclined snakes, coiling skyward.



By DoomsDave

I have a nice passel of Chamadorea glaucifolia seeds.
Free for the asking!
Please shoot me a private message with "free glaucifolia" in the subject line and I will mail them to you,
Anywhere on Earth, including cold places. C. glaucifolia is a slender, single-trunked species with fine, gray-green leaves that will take sun but also grow well in the shade. Max height here in California is about 7 feet, though they might get taller. They're relatively hardy, though not as iron-clad as radicalis.