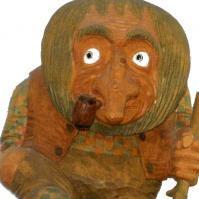 ---
Similar Content

By Pal Meir

According to the palm literature Lytocaryum weddellianum grows at altitudes between 50 and 800 m and Lytocaryum insigne from 1000 to 1800 m (Noblick 2017). But those limitations seem to be not correct. Below four habitat photos showing L insigne at c. 500 m and L weddellianum at c. 900 m (and 1200 m imo):



This palm is imo also L weddellianum, but I am not sure:



By Laaz

So how do we get these to the US?     http://www.e-jardim.com/produto_completo.asp?IDProduto=344#
 
I've been trying to locate some of these for a while...


By Pal Meir

Syagrus insignis vs S. weddelliana
Between 1995 and 2010 the species Lytocaryum insigne (now again Syagrus insignis) was treated as synonym for the "correct" term Lytocaryum weddellianum (now Syagrus weddelliana). In this thread I am trying to document the differences between these two species during their first years since germination.
Literature discussing the genus Lytocaryum (Noblick & Lorezi 2010) and its transfer to Syagrus (Noblick & Meerow 2015) can be downloaded as pdf:
http://www.palms.org/palmsjournal/2010/v54n1p5_17.pdf
http://www.researchgate.net/publication/281374491_The_transfer_of_the_genus_Lytocaryum_to_Syagrus
(or via IPS)
It would be very nice if also other members could contribute their photos which show the characteristic differences between these two species or their similarities when they have pinnate leaves.
My first sketch shows the typical habit of adult trees. I regret that I don't have my own photos which I could post here. The next photos document that it can be impossible to distinguish their seeds: Seeds of S. insignis may be smaller or bigger or of the same size.
The other photos document the differences between the seedlings, beginning with photos of half a year old juvenile plants. All Syagrus weddelliana germinated in April 2013, all Syagrus insignis in February and March 2014.
Here the sketches: Actually S. insignis (here from Espírito Santo) is much taller than S. weddelliana (here Rio de Janeiro) and its trunk is also much thicker:

Two seeds looking totally alike:

All seeds of S. insignis which germinated in 2014 were smaller than the average of L. weddelliana:

And here three seeds of actually germinated palms:



By Pal Meir

Lytocaryum insigne seedlings remaining! Four 1½ year old seedlings to give away in Europe (max. 2 per person). Anyone interested? Present location is NW Germany, not far from NL. They are potted in 14.8×17.4 cm plastic containers.