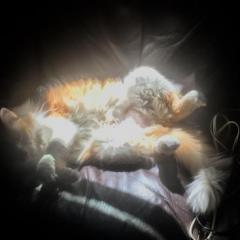 ---
Similar Content

By DoomsDave

Hello, everyone:
I have a nice crop of hybrid Brahea seeds, free shipping worldwide to all who want, no charge.
These are large seeds, so I won't be able to get many in an envelope.
As the pictures show, this thing is big. It was planted from a very sad-sack 7 gallon in 2006 more or less. It's now the better part of 30 feet (10 m) tall, about 12 - 15 feet (4 - 5 M) across the crown, and about 60 cm (2.5 feet) across the base. The Shoe is 32 cm, 12.5" long.
I really don't know if these will come true or not. This palm is far bigger than either of the parents, which I think are B. armata and B. brandeegii.
Full sun, regular water for fastest growth, will survive serious desert conditions. (Sahara? Saudi Arabia? Atacama? No problem!) Please don't plant under utility wires!
I've been advised to plant each seed in a deep pot or cup to avoid disturbance of the roots when small. I've also been advised to wait till the plants form a number of leaves before trying to move them; they survive root breakage better that way.
GIVEAWAY INSTRUCTIONS
PM DoomsDave
Put "Brahea seeds" in the message line
Give me your full mailing address.