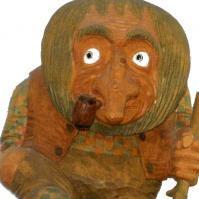 ---
Similar Content

By CodyORB

I soaked them for 3 days (May 3-5) and placed in a 4:1 mixture of perlite and peat moss. 28 seeds split into 5 pots, 1 indoors (around 78F) and 4 outdoors (around 90F day - 75F night). Was expecting to wait 6 months to a year for germination. Surprisingly, the first to sprout was in the indoor pot! Since then I've moved all 5 into the garage (80's-90'sF) and I look forward to more action!
A quick question, when is a good time to transplant it into its own pot with more nutritious soil?



By CodyORB

I had a CIDP seed and 3 P. Dactyliferas  germinate roughly a week ago after spending 3-4 weeks in a moist perlite plate outside in north FL. I moved them into holepunched cups filled with a well-draining cactus soil kept moist to finish germination (+minute amounts of fungicide). When can I expect to see something pop up?





By Pal Meir

During last winter one of my four L itapebiense dried out for an unknown reason beginning from the newest inner leaves and spreading to the older ones. The root system was very strong and healthy and did not show any sign of rotting.



 
Here one of the last photos when it was still very healthy (2nd palm from left):



By Pal Meir

Is this a prophyll of an upcoming inflorescence?