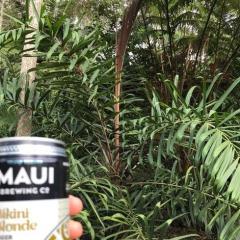 ---
Similar Content

By Coasta

Hello All!! Took a ride out to jungle music this past weekend and oh boy was it pretty awesome! I picked up a Encephalartos lehmannii and a Ravenea xerophila!
 
I'll discuss the Encephalartos lehmannii in the cycad section and will focus on my beautiful new palm.
When I went to jungle music I had my heart on purchasing a spindle palm but after some convincing they showing me their only ravenea xerophila and told me this was be a much better option and how hard it is to come across these! 
I looked at a photo of how they look as they get older and wow, I knew I needed to have it!
I understand that this palm is supposed to do really well in our climate here in Mesa,AZ. 
I also understand there a really slow growing palm. How many fronds does it usually put out a year? 
Can it truly take full az summer sun and our cold nights here? 
I plan to keep it in a pot until I find the home I will grow old in! 
The root that is next to it, how long does that stick around? 
Any tips and help on this palm will be appreciated. I dont want to screw this one up!
 
 




By Josh-O

I have a couple beautifully grown ravenea xerophila in 20 gal pots available. This size almost is almost NEVER available for sale. These are very old FULL SUN grown plants and I'm only asking 450.00ea.
 
I also have a couple 15 gals for 350.00 each
 
If you are interested please text me at 626-278-6388 or send me a PM. Sorry no shipping
thanks for looking
cheers,
Josh
20 gallon
15 gallon


By Josh-O

I just wanted to post some progressive photos of a couple very large ravenea xerophila I dug up last month. It seems that they are really starting to push new growth. 
I was very optimistic that these would survive the dig. I did manage to get a good size root ball but the amount of carrot sized tap roots I had to cut through was terrifying to say the least.
I have read and have been told that all I need to see is at least 3 inches of new growth on the emerging spear and I will be out of the woods. I'm not sure exactly how true that theory so I wanted to know your thoughts. so far so good on my end I guess?
 these pics were taked on the day of the dig
 


By palm tree man

I know that this is a very slow grower and that it has a root that reminds me of a cycad. I also know that despite its name it does not like to be dry all the time and does enjoy being watered regularly. What else do we know about it? Does anyone know anything that is not listed in Dave's Garden or on Palmpedia or in "An Encyclopedia of Cultivated Palms". This is a really cool palm in my opinion, some people prefer the other more lush Ravenea but I like this one because it is so different.


By PalmatierMeg

I'm really excited because I just germinated 8 R. xerophila seeds in the past 2 weeks. These are the first Ravenea seeds I've been able to germinate. Are they remote or adjacent germinators? So far, I'm not sure. They are large seeds so I put each one in its own 1g pot. Is that enoough for a while? Are they as root-sensitive as Bizzies or a bit more forgiving?

I put all of them out in the blazing sun. It is oppressively hot & humid now with rainy season coming on. Can these seeds tolerate that much moisture on a daily basis for the next 4 months without rotting? I know they are S-L-O-W growing so I want to give them ever chance to survive.