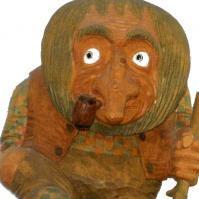 ---
Similar Content

By RaychHasDatePalms

So I know, I know.... palms and Michigan, and we have had this discussion many times before. 
 
HOWEVER. 
 
I have had bad luck with keeping palms alive, obviously, but I feel I have chosen the wrong ones. Plenty of us have had this discussion and I know plenty of you are able to do it. (Yes, KinzyJr, I am referring to you —and others) 
 
So. What do you think? I am looking at a pygmy date palm, a Christmas palm, or a cycid that has a similar silhouette to the other two mentioned. It would be in a pot in my office, which has a window but I'd say partial sun as opposed to full sun. (I do also have a grow lamp in there that my hardy fig has loved but that wasn't good enough for my coconut baby, RIP.) It's hot and very humid in the summer—70s-90s—but the winter is extremely dry and we tend to keep the furnace at 69-71. 
 
Not A TA also mentioned sending something, too, since I had bad luck with my seeds (idk what it is with seeds and me), which is AMAZING and so kind, so there will be more conversation regarding indoor palm health at that time, I am sure. 
 
Also, once I'm done watching YouTube church, I'll post the links of the trees in the shop I am looking at. I am willing to bet that someone here is familiar with the shop.
 
Thank you so much!!!!! 


By PalmTreeDude

So one of my Washingtonia robusta started to go yellow and then the edges went brown and it slowly died. Then, two of my other Washingtonia have started to do the same thing a while back, but are still alive. Now, my final healthy one is starting to show the very beginning stages (slight yellowing in the oldest leaf). Then some of my Saw palmetto seedlings started to show "symptoms" and now it seems like my Archontophoenix cunninghamiana is showing it a little bit, although it fortunately doesn't seem to be progressing much. I can't tell if this is some sort of disease (I don't understand how potted palms indoors in Virginia would get a palm disease) or if they have some sort of fungus. Should I completely soak them in copper fungicide? I'm not going to lie, I am kind of freaking out a bit. Any advice would be helpful. I am not new to growing palms indoors during the winter and have been watering them each as I believe they should be watered while indoors (for example, Washingtonia get the least amount of water, to prevent rot). What could this be? Can I save these? I never had this problem before. 




By PalmTreeDude

This Phoenix dactylifera seedling needed to be repotted about a year ago from the little cup I first put it in. Finally got around to it and just wanted to show you it. Grown from seed out of a store bought date and it stretched, I need to give it more sun. My potting mix didn't drain at all so I had to mix topsoil with sand. 



By PalmatierMeg

Today I started my semi-annual check-ups for the potted Chamaedorea tuerckheimii that live under deep canopy in my jungle. These rare little palms have a reputation for being difficult to grow and I can attest that an unhappy Cham tuerck soon becomes a dead one. I lost a medium sized plant earlier this year and still don't know why. What I have learned by trial and error is that these little guys want a minimum of attention and resent being treated a ego-enhancing eye candy. I keep mine under deep canopy outdoors esp. in summer as they resent FL swelter. I check on them every few weeks but bring them out in spring and fall for checkups, fertilization and treatments for insects and spider mites - they are spider mite magnets. 
The plants in the photos have been hosed off, topped off, fertilized and drenched with Merit. They await their miticide spray before returning to the jungle to rest before next summer. The largest two came from Dale Holton as 1g circa 2009. One of them is flowering (no chance of seeds as they are dioecious and their insect pollinator doesn't exist in the US). Two 1g came from Scott Cohen several years ago. The 5 smallest plants I germinated from seeds. I haven't found viable seeds for years.
Chamaedorea tuerckheimii, Cape Coral, FL 2019



By NC_Palm_Enthusiast

I recently bought three majesty palms growing together in one pot from Lowe's hardware. I've had them growing like this for about two months and they're doing well; however, I've heard that they will grow faster if separated. Should I separate them or is there too much of a chance I would harm the plants by doing so?