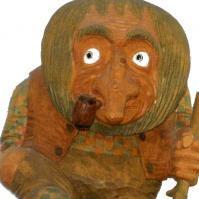 ---
Similar Content

By Makaisland Palms

Got a PKG of a. Alexandrae seed a year or so ago.  5 of them have done quite well, by my own standards at least.  One of them, however, has been putting up increasingly redder new leaves.  I've read that this is common while young, especially in cooler spring time, but it's just interesting that one plant would turn out so differently when they have all had identical conditions.



By PalmTreeDude

Hello, so I have some potted Sabal minors indoors that are doing well for the most part, but some seem to be "stuck" and just wont grow much. I am wanting to provide them with heat but they are in a small space. Does anyone know of anything that can safely provide a small area with heat for growing plants indoors? I could really use something like this, please tell me if you know about anything that might work! 


By PalmTreeDude

Who here grows larger (as in older) Sabal minor in pots? How is their growth rate? I might put a bunch in pots because I may end up moving (locally) and it would suck if I planted a bunch in the ground just to leave them in the next year. 


By PalmatierMeg

I haven't posted this topic for the past 18 months, mainly because I was bummed after I lost two of my 5 Chamaedorea tuerckheimii after I repotted them. It would be tempting to leave them in their pots forever but the potting mix eventually breaks down and causes major problems. Even though I was careful as possible, two of my medium palms developed damping-off-like infections that were ultimately fatal. This palm is notoriously tricky to grow and exists in one of two states: healthy or dead. I'm amazed I still have my largest Cham tuerck, purchased from Dale Holton in 2011. What is the secret to growing them? I truly don't know but have a few thoughts.
First, I keep them in pots, not in the ground. My alkaline calcareous soil is dreadful and I don't dare risk planting such expensive palms. I also don't know if nematodes are a problem here. Second, I keep them outdoors year round (I don't keep houseplants at all) on plastic shelf units deep under canopy in my jungle - deep shade, little to no sun. They love high humidity and warmth but are not fond of FL's hot summer days and sweltering nights. But deep under canopy in my jungle, temps can be 10-15 degrees cooler than ambient temps. Now that cooler weather is here they will be much happier and less stressed as long as I make sure the irrigation waters them. The downside is they are out of sight and not on display as eye candy but I am willing to make that tradeoff. I check on them every week or so but otherwise leave them alone. I believe fussing and fretting over them would cause more harm than good.
Otherwise, I give them full checkups every spring and fall. Today I showered them, trimmed their leaves. flushed their pots with distilled water to wash away accumulated salts, drenched soil with imidacloprid insecticide, fertilized them with time release pellets and sprayed them for spider mites (alternately with Ardent or Floramite). Cham tuercks are spider mite magnets and typical insecticides don't kill mites. This summer has been particularly intense and they show a bit of stress.
Then I took the following photos. Since I lost 2 of my 5 palms 18 months ago, I have managed to obtain small ones from Floribunda and Scott Cohen. I also managed to germinate 6 of 10 seeds I got from RPS. Now if I can get them all to survive. Growing this palm is a marathon, not a sprint.
Chamaedorea tuerckheimii, Cape Coral, FL, Fall 2018



By PalmTreeDude

How deep should I pot up my palm seedlings? I need to repot all of these in a better draining mix and simply because I believe they are too deeply potted now. How deep should I pot them? I was thinking about this deep (picture), the blue line represents the soil level I am thinking of potting them up at, does this seem right?