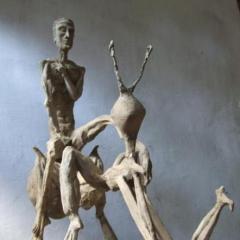 ---
Similar Content

By Will

Hi,
I am searching for naturalised Trachy seeds which grow on the border of naturalising. 
Have been to Lago maggiore today and the trachys there look amazing. It should get pretty cold there in winter too so probably also a strong Ecotype. Sadly couldn't find any seeds on them, the once who had seed where too tall to get 



By Flow

I decided to create this new topic to be able to document these two Parajubaea's progress. They are planted in the garden of Hotel Brenscino in Brissago (southern Switzerland). One was donated by @maesy and the other one by yours truly. The garden is open to the public (or at least nobody said anything when I walked in) – if you ever go there, it is totally worth checking out. It is very well cared for and boasts a wide array of exotic plants.
My little one was planted last year. I was told that last winter was pretty bad for that area and you can see the damage on the older fronds.

 
Can't complain about the view though!

Marcel's monster. I forget what year it was planted but I think it was 2012. He will certainly tell us.

 


By Flow

I bought this Eucalyptus in 2012 and planted it right away. It was labelled Eucalyptus dalrympleana but I have always had some doubts. It is very fast growing, especially considering the climate (short summers, lack of heat) and it has proven to be quite coldhardy. The worst damage so far has been some leaf spottings on older leaves. We regularly see snow and frost down to -10/-12C in winter as well as prolonged freezes (january 2017 was virtually always below freezing).
This tree only receives sun until noon/ early afternoon, so it is a bit leggy. I planted a sister seedling in my aunt's garden in full sun but it grew so fast that she cut it down three years ago. Grown in full sun, it had a much stockier and bushier appearance.
Any ideas? It was suggested to me that it could be E. parvula..
 
2012

 
December 2013

 
Autumn 2017

 
It has flowered various times

 
Adult leaves



By doranakandawatta

follow of arty gardens in Montreux:






Work of the municipal gardens team...