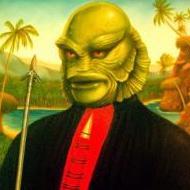 ---
Similar Content

By PalmatierMeg

In January I went to a Buddy Holly tribute at the Cape Cabaret in downtown Cape Coral. On the way in I noticed several apparently "dwarf" trunked Pseudophoenix sargentii shorter than I am planted near the side walk. Two of them had ripe seeds and had dropped many on the ground. On the way home I picked the remaining seeds and took photos. I posted those photos last month in the following topic:
https://www.palmtalk.org/forum/index.php?/topic/67082-pseudophoenx-sargentii-dwarfs-cape-coral-fl/&tab=comments#comment-974787
I questioned whether these palms were actually dwarfed like Areca catechus. Consensus was that they had been kept in pots for many years before they were planted, which resulted in their current appearance, i.e., there are no genetic dwarf P. sargentii. So you should not expect offspring of these seeds to replicate their parents if they are raised normally. 
In addition you can read a write-up on this species in the Palmpedia link below:
http://www.palmpedia.net/wiki/Pseudophoenix_sargentii
I have several hundred seeds of these palms for sale as follows:
Pseudophoenix sargentii from Cape Cabaret: 50 seeds @ $10.00 for the Lot
Shipping: $5.00 up to 150 seeds.   No shipping outside the US. No shipping to HI
Payment via Paypal
PM me if you are interested
A couple photos from my previous topic



By rfielding

Hello all, 
I'm a geographer based in South Carolina, but a Florida native, with an interest in breadfruit as a tool for food security. I'm especially interested in efforts to push the latitudinal boundaries of breadfruit, including the good work that many are doing to grow breadfruit in Florida. I'd love to hear from members of this forum on their efforts to grow breadfruit in Florida or other places where it's challenging. Feel free to reply here or email me directly at rfielding@coastal.edu. Thanks very much!
Russell Fielding
Coastal Carolina University 


By PalmatierMeg

I have approx. 400-500 Coccothrinax inaguensis seeds from my mother palm in Cape Coral. This is a rare species confined to a few islands in the Bahamas and Turks & Caicos. It is hardy to zones 10/11. Read about it in the Palmpedia link below:
https://www.palmpedia.net/wiki/Coccothrinax_inaguensis
The article contains a photo of my palm after it was planted as a 3g. See summary below:
Coccothrinax inaguensis seeds: 50 @ $10.00 for the lot
                                                     100 @ $15.00 for the lot
Shipping = $6.00     via 1st class mail. No shipping outside the US. No shipping to HI
Payment via Paypal. PM me if you are interested
Photos
Seeds

Mother Palm

 


By PalmatierMeg

Do Cycas seeds sink or float when viable?
I have about 8 Cycas siamensis Dwarf seeds that I've tried to germinate for almost a year. They haven't done anything but sit there. Today I took them out of their pot - they still seemed to have some heft - and put them in a tub of water. Right now they are all floating but I am giving them overnight to hydrate. If they are no good I'll compost them.


By Tracy

I was curious how long it takes to sprout Dypsis prestoniana seeds using the baggy method.  I did the float test, cleaned a bunch of sinkers, used a little bit of hydrogen peroxide to give them a final cleaning and then put them in baggies with some moist sphagnum moss I have for mounting orchids.  I'm sure someone can weigh in regarding their experience and timeline on sprouting this species.  I started those baggies on 12/1/2020.  This evening I did the same with about 50 Dypsis heteromorpha seeds so would be curious about others experience on timeline and yield for them as well.