 PSSC's March 23, 2019 Meeting, potluck and auction in Poway, San Diego County!
Community Calendar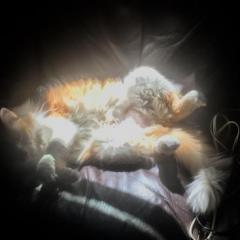 Event created by DoomsDave
Event details
SATURDAY, MARCH 23, 2019
TWO GARDENS IN POWAY, CA
BOARD MEETING, TOURS AND AUCTION
POTLUCK LUNCH, BRING A DISH
Our next meeting of the PSSC will be Saturday, 23March, 2019. Both gardens are in Poway,
about 20 minutes north of San Diego off Fwy 15. Both have a "wilderness" feel to them as Poway
is a rural community.
EXPERIMENTAL LARGE PLANT AUCTION: Everyone, normally we ask that donors bring relatively small rare palms 1 - 7 gallon size to the auction; this time, we're also asking for larger plants, up to about 20 gallons in size. PLEASE no CIPDs, Sabals, Washies (Scream), or other common stuff. Thanks to all donors for your support.

The first garden is at the Home of Mike and Diane Marika. Mike is now retired as the head
Superintendent of Balboa Park grounds and has assisted us for meetings on numerous occasions.
The Marikas moved to Poway in 1984.  At that time, Poway Road was only a 2 lane country road
off I-15 freeway. Beeler Creek flows through their property from south to north and is a wildlife
corridor for bobcats, deer, raccoons, skunks, and shrews – and rattlesnakes. As water flows so
does cold air.  Our local area falls within zone 20 with very cool winters and an occasional ocean
influence. Historic thermometer readings range from 18 degrees to 110 degrees Fahrenheit. Many
of the more marginal palms will not grow for the Marikas for any length of time.  However, genera
that perform admirably and can be seen mature include Sabal, Brahea, Phoenix ,and Livistona.
  Their favorites include large Nanorrops rechiana, Trithrinax campestris, Sabal urasana and a 23
foot Foquiera columnaris. Because of recent rains, crossing the creek can be risky. So, don't
use GPS and take the somewhat longer route to avoid the creek. Follow the directions
below carefully (both coming and leaving).

The second garden is at the Green Valley Garden and home of "Chip" Lyle and Helen Arnold.
The Arnolds acquired this nineteen-acre hilltop property 1989. It is a combination botanical
garden and nature preserve. The botanical garden portion of the property is a diverse collection
of hundreds of tropical and subtropical plants from around the world, including palms, cycads,
flowering trees, aloes, protea, orchids, bromeliads, and ferns. Elevation of the garden is 940 ft to
1200 feet with most of the touring area being walkable at 1100 feet and occupying 2.5 acres. The
native plant area is approximately 16.5 acres and has paths which can be toured if one is in good
condition with good hiking shoes. In contrast to the Marika garden, this garden is in a frost-free
area. The overall theme of the garden and property is "in balance with nature," and careful
attention has been paid to the use of the existing boulders, natural slopes, and native plants. In the
botanical portion of the garden are more than eighty palm and fifty cycad species, as well as
flowering trees, orchids, bromeliads, ferns and numerous other plants. The garden also includes a
koi pond built directly into the boulders. The more recently developed portions of the garden are
established according to areas of the world, including South Africa, which contains proteas, aloes,
and cycads, as well as areas focused on Australasia, Madagascar, and Meso-America. Plants not to
miss include mature or near mature Caryota obtusa Wodyetia bifurcata, Brahea clara,
Chambeyronia macrocarpa, Dysis decipiens and Bismarkia nobilis

ITINERARY:
9:30 AM Board of Directors Meeting
10:30 AM Begin Tour Marika Garden
11:30 AM Depart Marika Garden
11:45 AM Arrive to the Arnold Garden and begin tour
12:45 PM Potluck lunch
1:15 PM Finish tour of garden,
2:00 PM Begin Formal Meeting, Announcements
2:30 PM Plant Auction and Raffle
3:30 PM Adjourn Meeting – Clean Up Help Requested

ADDRESSES:
MARIKA GARDEN (FIRST GARDEN): 12806 Beeler Creek Trail, Poway 92064 Mike's phone
– 619 261 6052

ARNOLD GARDEN (SECOND GARDEN): 15638 Boulder Mountain Rd, Poway, CA 92064
Chip's phone – 619 851 8923

DIRECTIONS TO THE MARIKA GARDEN: You must approach Poway off Freeway I15. From
the south find your way to Fwy 805 and merge onto Fwy 15 north. From the north take
either Fwy 5 to Fwy 78 East to Fwy 15 south. For inland approach from the north, take Fwy
15 south to your turnoff. All approaches take Poway Rd. East (exit 18). On Poway Rd.
continue about 3 miles. Carefully watch on the right for a small road, Cobbletone Creek.
Turn right onto it. You'll make a big half mile look and at the end on the left is the Marika
garden. If you follow your GPS, it'll take you to the Beeler Creek turnoff and you'll have to
drive through a running creek. Once you get to the Marikas, follow the directional areas
and park near the barn. If you don't, you could get stuck in mud.

DIRECTIONS TO THE ARNOLD GARDEN: From the Marika garden, return the same way to
Poway Rd. Turn right. In a short distance, turn left on Pomerado rd. In about 10 minutes
turn right on Stone Canyon Rd. In three minutes turn right onto Martincoit Rd. Then to top
and right on Orchard Gate Rd. Shortly turn left on Lime Grove Rd. and then right on Arroya
Vista Rd. Finally turn left on Boulder Mt. Rd. This road ends at the garden. Come through
the gate and go up the road that goes to the top of the mountain. BUT, park going downhill
along this road or it becomes a problem when people leave. A shuttle will take people up
the smaller driveway to the garden and house.
POTLUCK:
Chicken will be provided, but we ask attendees to bring a dish they like to share with the rest of us. Salad, stew, bread, desserts, if you like it, we will, too. Grandma's favorite recipe is wonderful, whether your grandma is from Stockholm, Shanghai, Dubai, or Guadalajara!

REMEMBER:
Wear appropriate shoes – No heels!
Bring hot or cold dish for the Potluck
Bring donations for Auction and Raffle
Questions: Contact Phil Bergman, Area Chairman, 619 291 4605