 PSSC January 19, 2019 banquet, meeting and auction
Community Calendar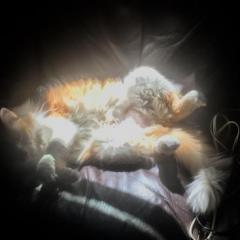 Event created by DoomsDave
Event details
JANUARY 17, 2019 BANQUET, MEETING AND AUCTION
The PSSC's annual banquet, meeting and auction will be held on January 17, 2019, at the Sherman Library and Gardens, located at 2647 Pacific Coast Highway, in Corona del Mar, Orange County. http://www.slgardens.org/home (949) 673-2261
We held our banquet last year here and loved it so much we came back again this year. Wonder why we loved it so much? Oh, count the ways! A great and growing palm collection, which includes palms that PSSC members have donated. A great and growing collection of other plants, as the garden management scours the globe for great material.
And, plenty of free parking, handicapped access, an elegant dining room, and relatively easy access by pretty much everyone in southern California. What's not to love?
This year's speaker will be Dr. Larry Noblick, from Montgomery Botanical Center in Miami, Florida. Dr. Noblick is a noted palm biologist, taxonomist, plant surveyor, author and palm explorer. He's also a PSSC member. Imagine Indiana Jones, with a Ph.D in biology from the University of Chicago. Aside from dozens of articles, monographs, etc., in publications ranging from our beloved Palm Journal to academic journals, Dr. Noblick has also been to all the fascinating places we dream of visiting, including, but not limited to: Madagascar (twice), Brazil (13 times), New Caledonia, Paraguay (3 times), the Seychelles, Belize and many more. He's the guy who re-organized the genus Syagrus. He's been there, done that, and seen more than most of us palm nuts can even imagine. Serious palm nuts are excited.
The cost of the banquet is $58 per person. We recommend you sign up soon, as we expect this event to sell out, like last year.
You can sign up with PayPal via the PSSC's website http://palmssc.org/2019-pssc-banquet-sherman-library-and-garden-1/. You can also mail checks, payable to the PSSC to:
David Bleistein
PO Box 6
La Habra, CA 90633-0006
ITINERARY
9:30 a.m.: PSSC board meeting
10:00 a.m.: Tours of Sherman Gardens
11:30 a.m. Lunch
12:30 p.m.: General meeting announcements
1:00 p.m. Talk by Dr. Noblick
2:30 p.m.: Auction