My friend Chris (Chris In Murrieta) and I had been planning an all day palm extravaganza on march 31 for the last month or so. We were bummed when we found out the PSSC meeting was the same day, but we stuck to our original plan and got to stop by some great nurseries and gardens in the North County of San Diego. I hope you enjoy the pictures.
Our first stop was at Multiflora Nursery here in Fallbrook for their annual spring sale. Unfortunately I did not get any pictures there, but Chris took a few so he will post those to this thread shortly.
Our second stop was JD Andersen, also in Fallbrook. JD Andersen has great palms for sale and an extensive garden which covers many acres out in the hills of Fallbrook / De Luz.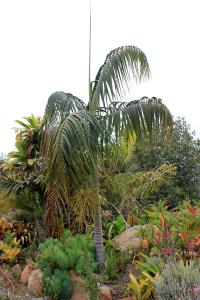 Weepy Dypsis Onilahensis
Dypsis Affinis
Dan is not 100% sure on the ID of this palm but believes it to be in the Dypsis Madagascariensis complex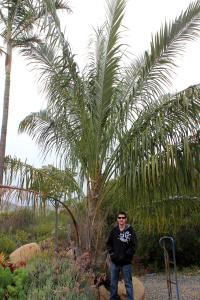 Parajubaea Toralyii, the base of this thing is huge. It's hard to capture it in a picture.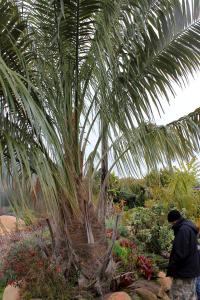 Here's another picture with Dan that shows how wide this base is!