The plan for my most recent stay in Hawaii was to be sure to take lots of time to play in the ocean, go for some hikes, and so on. But when I arrived and found so many of my potted palms aggressively growing out of their pots, I knew most of my attention would again go toward the garden. Not that I mind; the garden is the whole point.
I warmed up with the smaller stuff: 3 Loxococcus rupicola and 3 Dypsis onilahensis: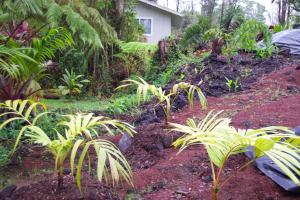 ... ...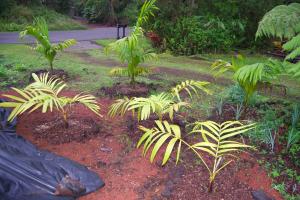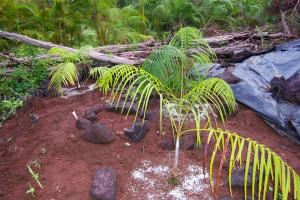 ... ...
Next up was a real piece of work, 4 Satakentia liukiuensis in big 15-gal. pots. They were looking yellow and sullen after having been neglected for so long. Bigger holes can sometimes be easy, and sometimes a lot of work. Fortunately for these I had the assistance of my neighbor, Bo, although I did not catch any photos of him in action. He did get a few pix of me with the pick, though.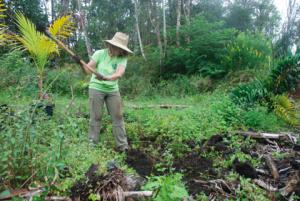 ..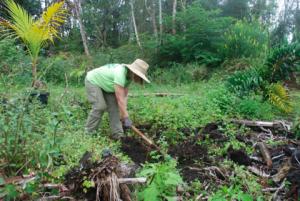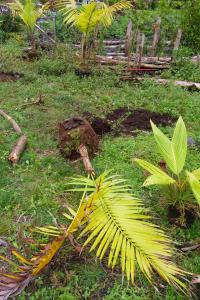 ... ...