This morning I went walking, using my legs in unison, I took a shortcut to nowhere, I wasn't looking for an easy walk, I wasn't looking for anything, I was simply walking.
Along the road I noticed this railway bridge, I thought to myself, whatever happened to Mary Jane Halloran, I also thought to myself, I wonder if I went under the bridge , would I get to the other side and what would be there ? Would I get lost ? I hoped so, I was in that kind of mood.
Down the road I walk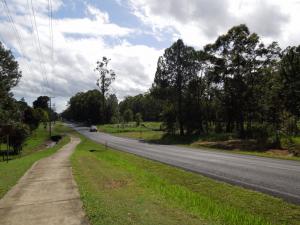 I see a bridge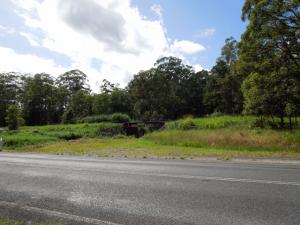 Okay,this could be interesting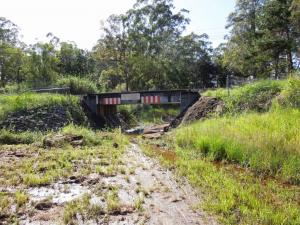 Oh dear, slippery looking, rocks and water and what the heck, let's see where this leads me.