There were two Butia palms, one was all green and the other had purple leaf bases. I almost left it there knowing Butia palm would be largely problematic here unprotected with death a high chance, but the chance of it being a hardier hybrid and it was on sale for only $10, I thought what the heck and I went back and bought the purple base one.
If it really is a BxJ F1 or F2 I'll be really excited, but a regular Jelly Palm would still be ok since I like the look of them so much and it was a great price at just $10.
Everything is looking like a BxJ to me, but I'm inexperienced in ID'ing Butia, especially the hybrid ones.
What do you all think?. There are no spines that I can tell just that fiber stuff at the leaf bases.
The palm from the soil up is about 2.5 feet tall, and the trunk is about 4 inches wide. The palm is in a 2 gallon container grown by Costa farms of Florida.
Full palm: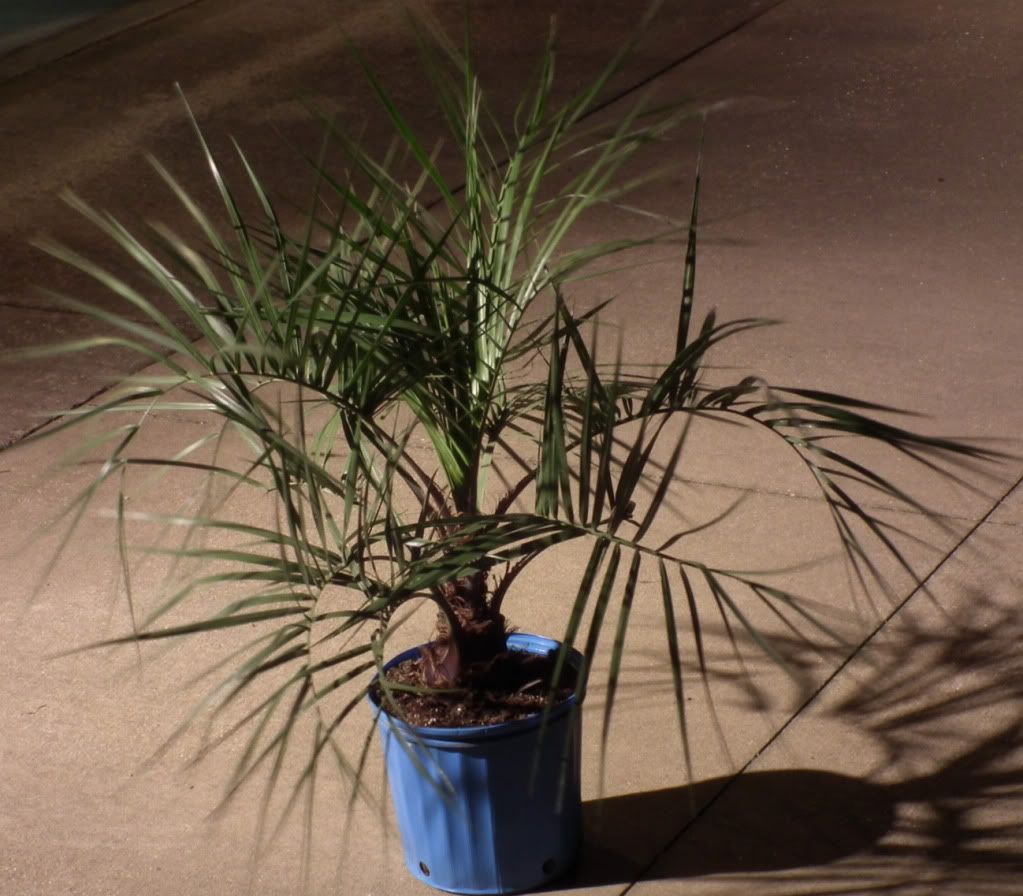 Trunk/leaf petioles: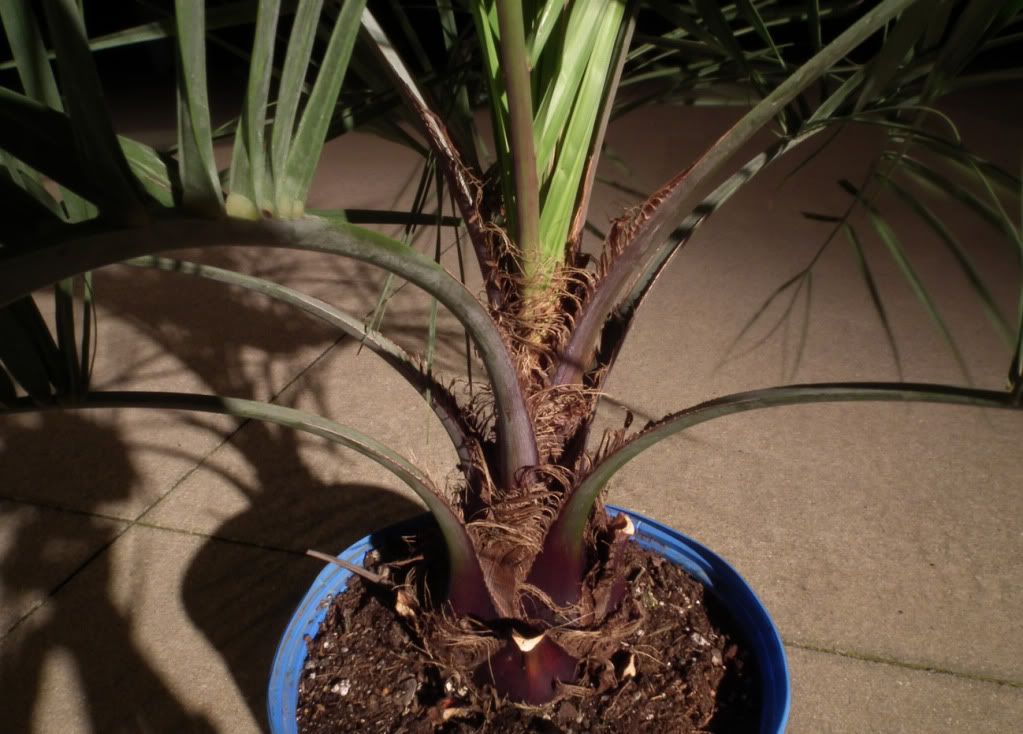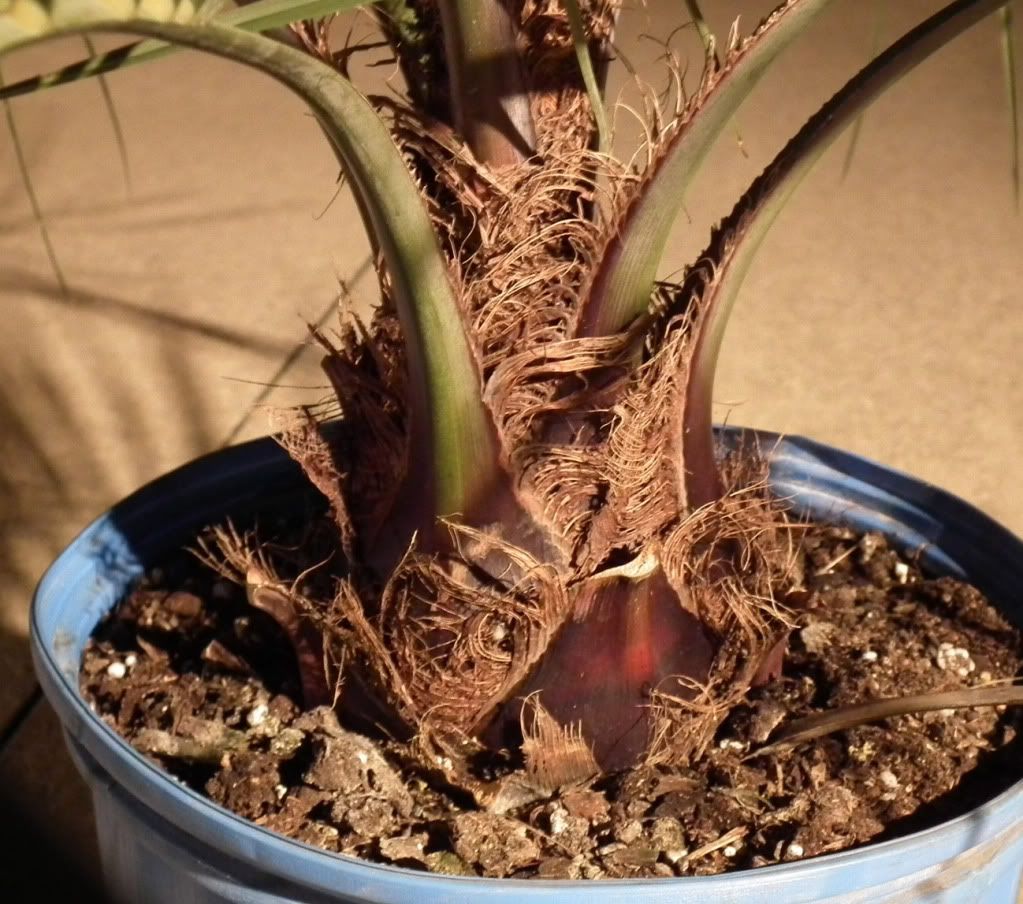 The bottom half of the palm had fronds that twisted to the right (I've read the hybrids can have this also):
Petioles have no thorns, just that fiber stuff at the petiole base:
Picture link
Petiole:
Picture link
Pictures taken today in the sun:
Picture link
Picture link