Just spent 9 days in Thailand and five of those were in Bangkok. I thought I'd share some of my thoughts and opinions for those considering attending the biennial.
It's a vibrant, electric city with the most incredible sights I have ever seen. The people are so nice and the food..........was out of this world. It's also bordering on chaos and the
air quality was pretty poor. Transportation and food are cheap, but be prepared to be stuck in traffic most of the time and we found that to be the most exhausting part of the visit.
If your planning to spend a few days there I'd recommend hiring a taxi at your hotel for the whole day as you travel to and from the sights and back to your accommodation. We found that
to be the best way to get around. The taxi driver will wait for you no matter how long you want to stay at a certain place. The cost is about $30 a day. You won't regret it. Tuk tuks are fun, but
talk about getting gassed, cough, cough. What an experience.
The street food was great and we had no problems other than it being chili hot as hell sometimes. Some of the soups and curries were beyond delicious and you couldn't tell if I was crying because
of the chili or because it was so delicious. Would I visit again? Yes! Would I spend 5 days there? Probably not.
OK, enough text.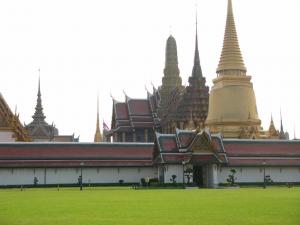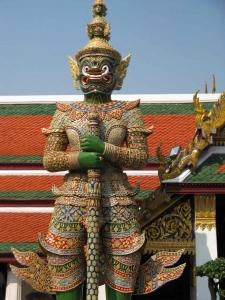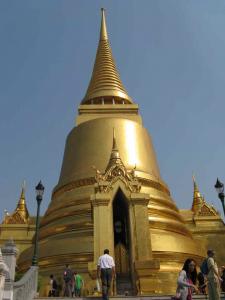 Here are some shots of the Grand Palace. No words to describe this place except that I'm glad I'm not a tile cutter.