Yesterday, at approximately Tuesday, Tassie Troy and Colin Wilson arrived on my doorstep. They were up here in Queensland for the annual PACSOA show and sales and to meet and greet some Queensland palm people and their gardens and the odd nursery of course. Prior to this Troy had spent a short time with Col in Sydney surrounds.
For those that do not comprehend the distances here in Australia, Troy lives in Old Beach, Tasmania, whilst Colin lives in Kiama, New South Wales, an hour or two south of Sydney. Troy travelled 2,500 kilometres (all up) and Colin 1,130 kilometres to fly to the Maroochydore airport about 25 minutes drive north of my place. They hired a car upon landing and drove to my place so I could chaperonne them to Utopia Nursery and palm farm.
Here's some photos.
Teresa of Utopia with Troy and Colin, a rose between two thorns.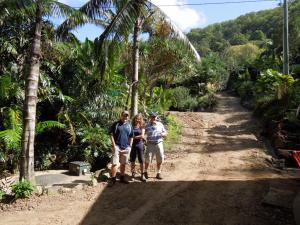 Troy at the Marojejya darianii, an obligatory photo at Utopia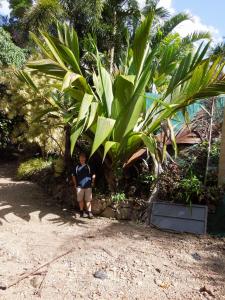 One of the open palm selling sections at Utopia finds Troy near a great Beccariophoenix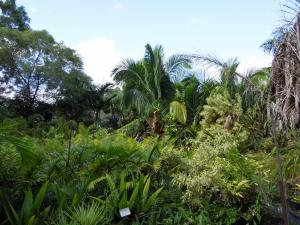 He wanted to race these wonderful maroon Areca vestiarias, on you mark, set, GO!