hey guys, im really trying to find some answers to why this palm is not look good.
i had my palm guy come out and look at it and he said, if it was his he wouldnt do anything to it, it looks fine, but i beg to differ.
i told him i thought it was planted to low, he said he could raise it, but said it wouldnt make much difference.
anyway, my PH is roughly 6.5ish. soil is crap clay. its always soaking wet and heavy heavy.Ive added several fertalizers and food to the palm with no improvements.
also, it is not producing fruit or stalks at all, and my other one is, well to an extent, they just die of as soon has they form.
here is a pic.
As you can barely see, the new growth stunted almost completley, the try overal shape almost looks like and upside down V, with the new stuff being lowest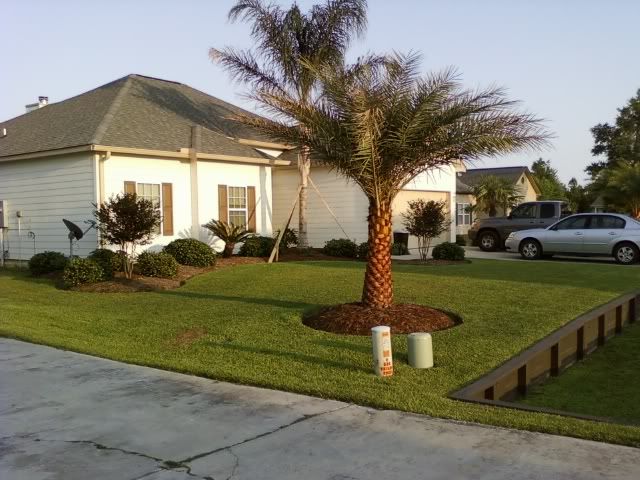 also here is a pick of the tree when it was first planted and healthy with fruit.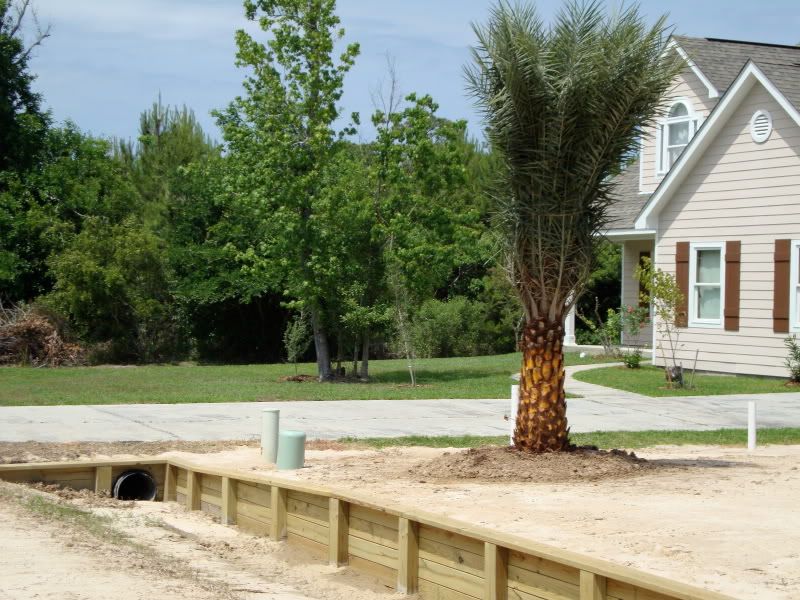 Edited by diggman08, 01 May 2011 - 06:03 PM.