This site is a blog at
http://www.myloulu.wordpress.com.
Come check it out and let me know what you think. It's a work in progress.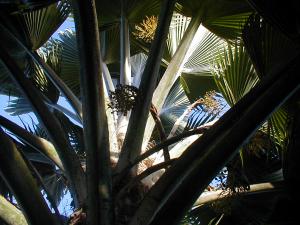 This Pritchardia remota grows in the Garden at Wakiu where I have been collecting as many of the Pritchardia species as I am able to acquire, I'm about halfway to acquiring all of the Hawaiian species and growing them in the same location.
More of my palm collection may be viewed at my blog site:
http://www.hanapalms.wordpress.com