My oldest son recently got married and we started his Bachelor party at an out of the ordinary place called Jimbo's:
You can meet about anybody at Jimbo's from Federal Judges to fugitives and models. You enter around the magic bus to the greeting of the well fed and happy feral cats and dogs: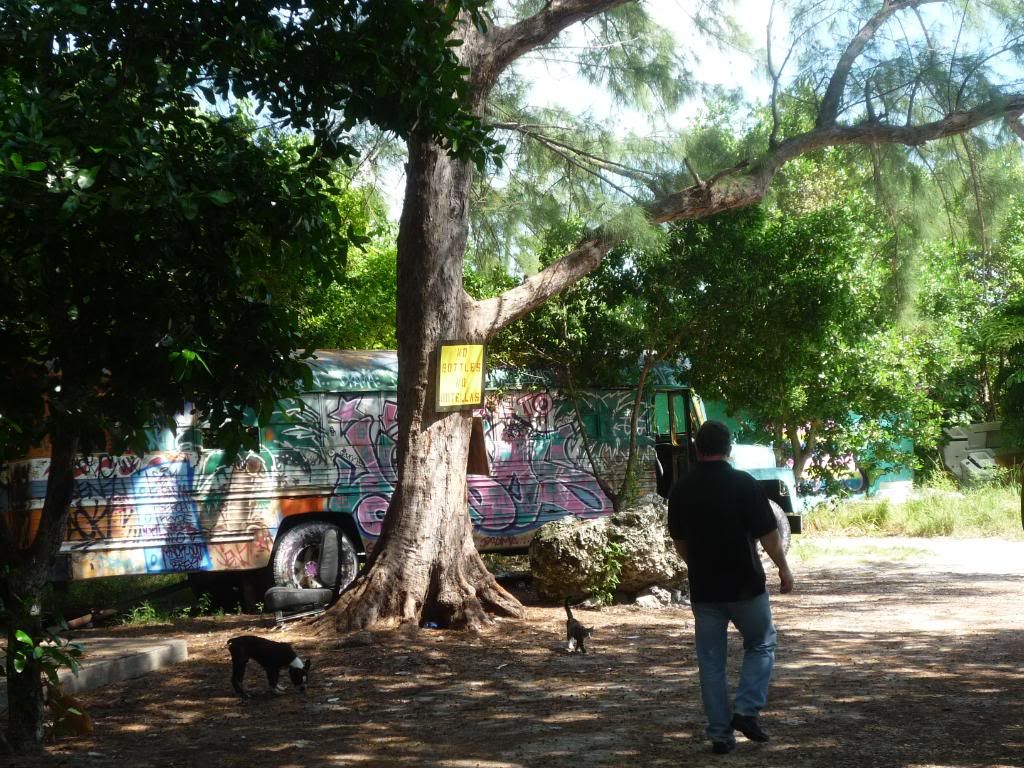 Great foliage and characters. Ernest Hemingway signed the back of an old piece of wood somewhere on premises: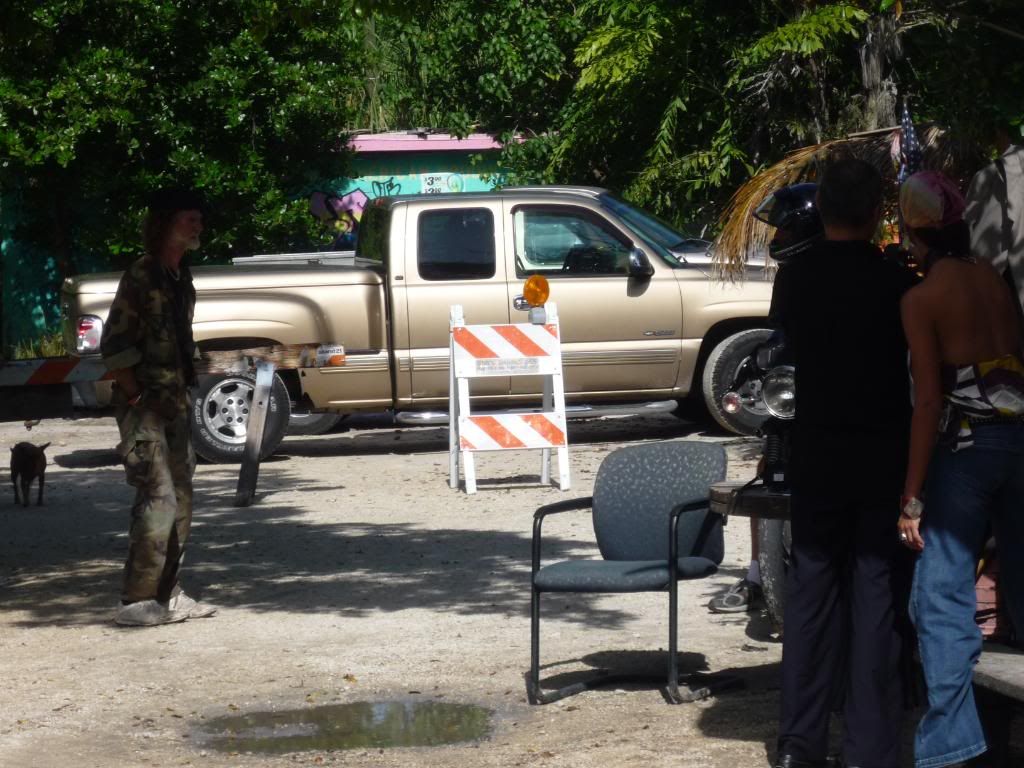 It has character of it's own and I would recommend it as a place off the beaten path.