Dicks garden is amazing in its diversity, beauty, and special interest. This catered October meeting went well and everyone had a great time. The long distance champ was Dave from So-Cal. It was a pleasure meeting you Dave! There was also a great selection of palms for sale and I came home with a nice selection including Brahea nitida 'super silver', Brahea elegans, Butia x Jubaea x Syagrus, and a genetically mutated Chamaerops seedling from Dick's unique and bizarre looking C. humilis.
I didn't take anywhere near enough pictures so I hope some of you fellow members that were there will post some here too.
This is the famous mutated C. humilis.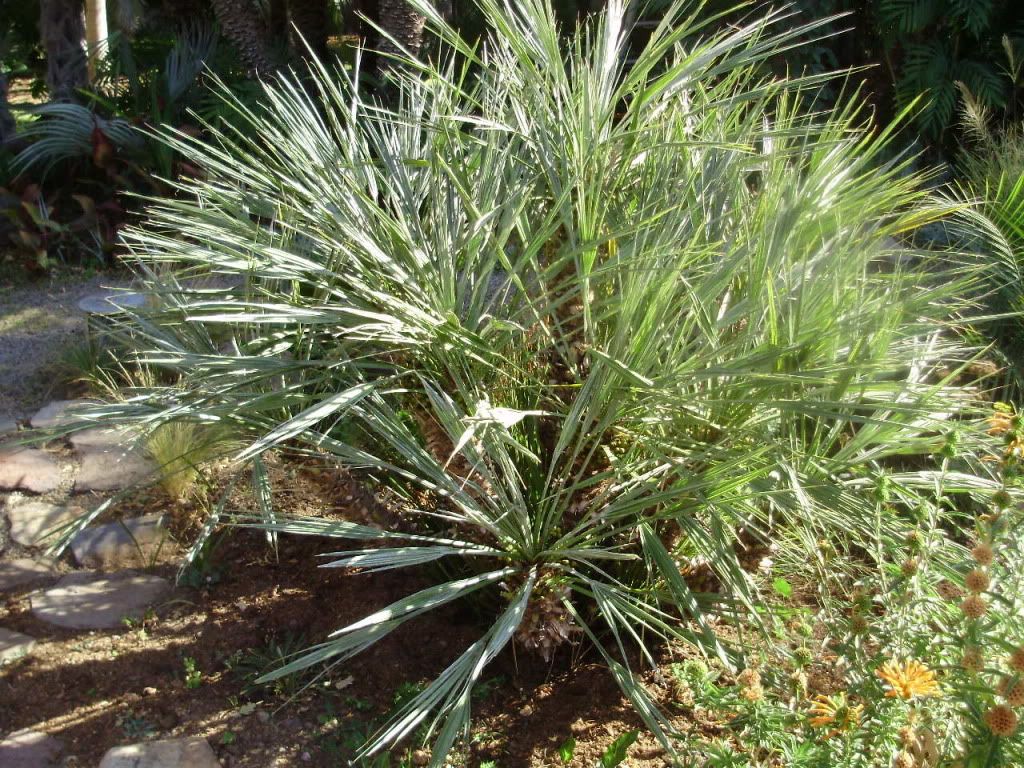 Brahea elegans
A humongous Nannorrhops richiana