2006 IPS Biennial - DR - End
Day 8 - Saturday, October 7th
Santo Domingo - El Embajador Hotel
It was now past 11:00 PM, and the majority of attendees had retired for the evening, and went back to their rooms. They left the minority still going strong on the dance floor. Some had simply ran out of gas and were sitting down watching others trying to dance. Any and all party music was now being played, with no selection being held back. My feet and camera-laden hands were now getting tired. I went forward to take some last minute photos before turning the power off on my camera for the last time during the biennial.
- (11:10pm) Some songs come and go. Many you would think you might not hear for a long time, "
Y.M.C.A.
" continued on in an unusual extended-mix version and seemed never to end... In the front of the dance floor,
Jeff & Andrea Searle
perform the letter "Y", during the song.
- (11:17pm)
Randall Quirk
would not stop dancing, short of a heart attack. His dance partners soon tired out, and he was left here to dance with
Jeff Searle
, just out of view.
- (11:20pm) The
sister of Lora S. Sakai
came across the dance floor just to pair up with
Randall Quirk
. They moved together very well.
- (8:47pm) I post this one last photo, in defiance of my own rule to display photos in chronological order. I figured I had to embarrass myself at least once, in exchange for doing it to so many others. The end of my biennial topic seemed the most likely spot to post it. Many of these women I know very well, and it was an honor to pose with them for another 'special' photo. My only regret is that I cannot take credit for the photo. :laugh: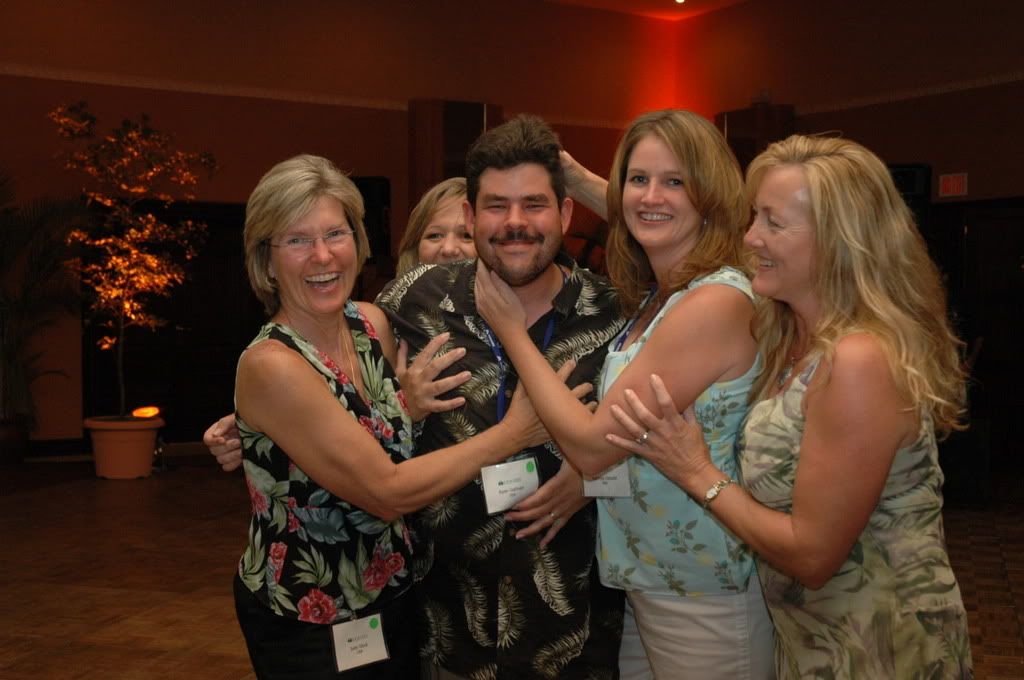 I will post a conclusion soon after this post.
Ryan