Yesterday I was invited to visit and take a tour of a new Eco Reserve just outside of Quepos. A friend from our local palm society bought 700 acres of rainforest at the foothills of the mountains. There are trails along the river that lead to waterfalls and a trail that leads up to the top of the mountain. We walked the river trail yesterday which leads to a couple different waterfalls on the property. We stopped and had a picnic lunch, then took a swim in the river.
Here we are after turning off the main road and heading inland towards the mountains.
Dirt road through the African Oil Palm Plantations.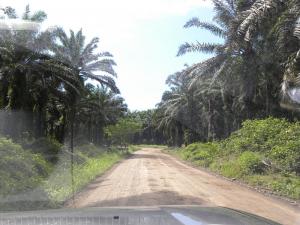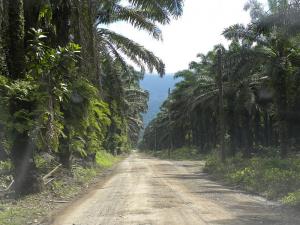 Narrow bridge - our tires scraped along the sides while crossing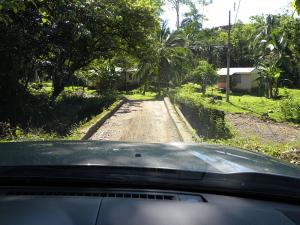 Arriving at the old abandoned lodge. We used this as home base.