We took a short trip to the Rio Grande Valley is South Texas Tuesday and took quite a few palm pictures in the area. The below pictures were of Coconut Palms (coco nucifera) that we stumbled across. I have no idea how long each of these palms has been in the ground. However, I have a feeling they were probably planted as seeds because each was in the yard of a home that was very modest. I don't expect the families that lived in these communities had the money to by palms to plant in the yard. I have heard that there are quite a few cocos in the area that are much bigger, but I was not able to find them.
This is a juvenile coco.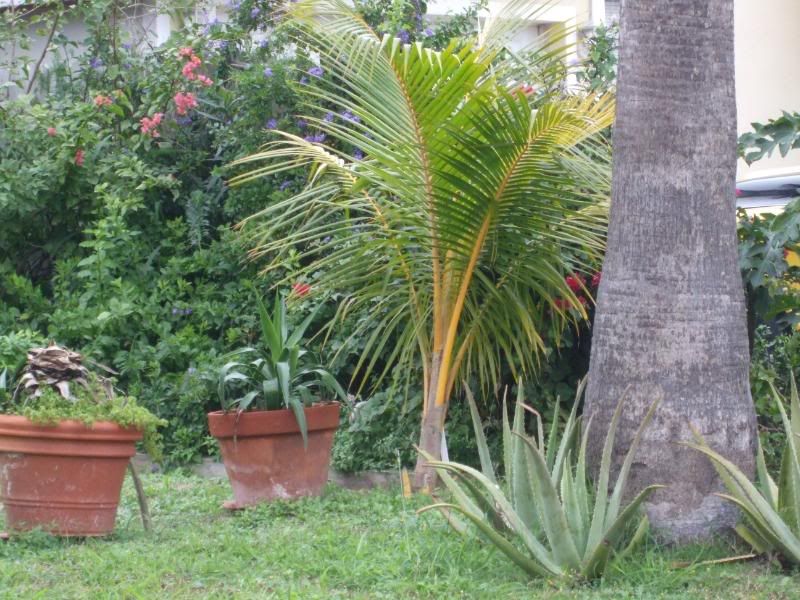 This modest home had two cocos growing. The one towards the back had trunk and was bearing coconuts.
This is a close up of the 2nd palm with coconuts
We found several good size coconuts growing in the back of a home that was converted to a business. It didn't look they were receiving much care. Again, they were loaded with coconuts.