Forum
Stats
Last Post Info



Discussions pertaining to the IPS and PalmTalk

Protected Forum
By Mr Rare
19 May 2015

Identification, Cultivation, Landscaping, General Interest, START HERE

24,128 topics
386,073 replies

Selecting and growing palms for colder climates.

The Personalities of the Palm World

A "gallery" setting to showcase a personal or visited garden.

Yunder Wækraus
16 May 2015

El Foro de la IPS en Lengua Castellana

Special Adventures

Palms from local trips and exotic travels, Chapter Meetings, and Botanical Gardens.

1,334 topics
39,466 replies

1,327 topics
40,121 replies

Share Your Experiences of Palm Hardiness

Calender of Events

Links to interesting and informative palm websites




Palms/Seeds Offered and Located

3,373 topics
16,054 replies
Forum
Stats
Last Post Info

5,279 topics
52,734 replies

IPS Friends and Family
"Ohana Nui" - Hawaiian for extended family

3,998 topics
51,424 replies

Thoughts and memories of fellow members

Suggestions, problems, or questions related to the smooth operation of the site.

Info on Using and Enjoying the Forum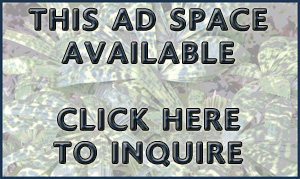 Recent Status Updates
Well, this week's rain did not amount to much. Let us hope for another late storm to arrive soon.
6 months have gone by since my cousins arrived 3 days ago. They left today. Party at my place tonight !!

Show comments (4)
As the daughter and granddaughter of debutantesI have clearly broken the mold as I just repaired a broken barbed wire fence to protect my palms. Planted a Bauhinia divaricata and on to more planting!

Show comments (6)
Cool weather all week in NorCal.....what to do in preparation for the water restricted summer?
666,380

Total Posts

5,535

Total Members

Keyssandi

Newest Member

900

Most Online
33 users are online (in the past 10 minutes)
8 members, 24 guests, 1 anonymous users (See full list)
_Keith, rick, Cluster, Geoff, Brett in Mission Viejo, gyuseppe, Zeeth, DoomsDave