Forum
Stats
Last Post Info



Discussions pertaining to the IPS and PalmTalk

Protected Forum
By Mandrew968
15 minutes ago

Identification, Cultivation, Landscaping, General Interest, START HERE

24,007 topics
384,104 replies

Selecting and growing palms for colder climates.

The Personalities of the Palm World

A "gallery" setting to showcase a personal or visited garden.

El Foro de la IPS en Lengua Castellana

Special Adventures

Palms from local trips and exotic travels, Chapter Meetings, and Botanical Gardens.

1,332 topics
39,434 replies

1,322 topics
40,015 replies

Share Your Experiences of Palm Hardiness

Calender of Events

Links to interesting and informative palm websites




Palms/Seeds Offered and Located

3,344 topics
15,910 replies
Forum
Stats
Last Post Info

5,243 topics
52,359 replies

IPS Friends and Family
"Ohana Nui" - Hawaiian for extended family

3,965 topics
50,960 replies

Thoughts and memories of fellow members

Suggestions, problems, or questions related to the smooth operation of the site.

Info on Using and Enjoying the Forum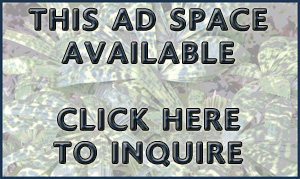 Recent Status Updates
Hot in Miami!
We did get some rain in Southern California !
I changed my avatar name to Lone Ranger as its pretty apt for me and after 2o yrs of marriage my wife and I are separated ( have been for 15 mnths) and this is the "Freeest" Ive felt for many yrs, we are on "separate paths" now after 20 yrs. I "Love" my children and the "all" love me, and of couse I "Love" my garden which keeps me sane :)

Show comments (14)
Hoping no PT people are being affected by the floods and horrible storms in New South Wales. It's affecting a huge area from Newcastle to Wollongong and several people have died as a result. Spare a thought for those affected please.

Show comments (1)
Finally some soaking rain!!
662,746

Total Posts

5,487

Total Members

bluecycads

Newest Member

900

Most Online
42 users are online (in the past 10 minutes)
9 members, 31 guests, 2 anonymous users (See full list)
krishnaraoji88, Tropicgardener, Brad-Tampa, Darold Petty, Tomsky, Ben in Norcal, akamu, The7thLegend, naraj