Forum
Stats
Last Post Info



Discussions pertaining to the IPS and PalmTalk

Identification, Cultivation, Landscaping, General Interest, START HERE

22,503 topics
359,415 replies

Selecting and growing palms for colder climates.

The Personalities of the Palm World

A "gallery" setting to showcase a personal or visited garden.

El Foro de la IPS en Lengua Castellana

Special Adventures

Palms from local trips and exotic travels, Chapter Meetings, and Botanical Gardens.

1,316 topics
39,316 replies

1,236 topics
36,592 replies

Share Your Experiences of Palm Hardiness

Calender of Events

Links to interesting and informative palm websites




Palms/Seeds Offered and Located

3,068 topics
14,261 replies
Forum
Stats
Last Post Info

4,979 topics
49,813 replies

IPS Friends and Family
"Ohana Nui" - Hawaiian for extended family

3,611 topics
47,871 replies

Thoughts and memories of fellow members

Suggestions, problems, or questions related to the smooth operation of the site.

Info on Using and Enjoying the Forum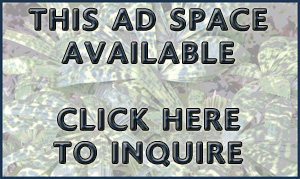 Recent Status Updates
Summer finally got here, it was a scorcher, 97 degrees and 80+% humidity.
Thanks Palmtalk and all of my friends! You made this week so much more bearable!
Cleaning out a kitchen drawer and found a baggy of germinated hybrid jub seeds I forgot I had stuffed in there.

Show comments (5)
Off to HSI conference Sunday. Then palm hunting in Vietnam highlands. Bring it on
96F today. Real feel 115F. Yikes!
621,258

Total Posts

5,185

Total Members

TomJ

Newest Member

900

Most Online
35 users are online (in the past 10 minutes)
10 members, 25 guests, 0 anonymous users (See full list)
_Keith, Got Palms, Rafael, benr7132, Takil, Stevetoad, ghar41, Peter G, Moose, Kim