Forum
Stats
Last Post Info



Discussions pertaining to the IPS and PalmTalk

Identification, Cultivation, Landscaping, General Interest, START HERE

23,802 topics
380,942 replies

Selecting and growing palms for colder climates.

The Personalities of the Palm World

A "gallery" setting to showcase a personal or visited garden.

El Foro de la IPS en Lengua Castellana

Special Adventures

Palms from local trips and exotic travels, Chapter Meetings, and Botanical Gardens.

1,330 topics
39,409 replies

1,315 topics
39,859 replies

Share Your Experiences of Palm Hardiness

Calender of Events

Links to interesting and informative palm websites




Palms/Seeds Offered and Located

3,308 topics
15,726 replies
Forum
Stats
Last Post Info

5,196 topics
51,936 replies

IPS Friends and Family
"Ohana Nui" - Hawaiian for extended family

3,924 topics
50,690 replies

Thoughts and memories of fellow members

Suggestions, problems, or questions related to the smooth operation of the site.

Info on Using and Enjoying the Forum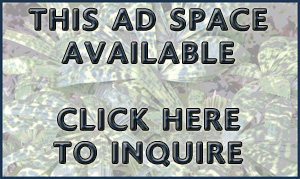 Recent Status Updates
what a day spent half the day at Daryls, what a garden, great to finally meet tim,
Bad news; My big D. canniculata my fall to a gopher.. Good news: caught the little sh*t this morning!

Show comments (4)
Completed Spring fertigation with 900 gallons of liquid fertilizer.

Show comments (2)
5:46am, I need a new palm and some soil, I wanna get out there and obsess! lol really though.
I am feeling very ultramafic today.....
657,764

Total Posts

5,440

Total Members

imapalmnut64

Newest Member

900

Most Online
37 users are online (in the past 10 minutes)
5 members, 31 guests, 1 anonymous users (See full list)
Ken Johnson, virtualpalm, Pip, coraltotal, FRITO